Written by Denise Miller, Firesteel Advocacy Manager
Last summer, Sahro Farah's landlord, Carl Haglund, doubled her rent even as her family lived with pests, mold and dozens of code violations. We documented the conditions at 6511 Rainier Ave. S.:
Sahro and her neighbors advocated for tenant protections, and celebrated a victory last week when the Seattle City Council banned rent hikes on unsafe properties.
But wait — there's more!
In addition to this policy victory, I have another happy update from Sahro: She and her children have moved into a safe, healthy apartment with affordable rent. Their new home is less than a mile from their previous building, so their family has not been uprooted from their schools and community.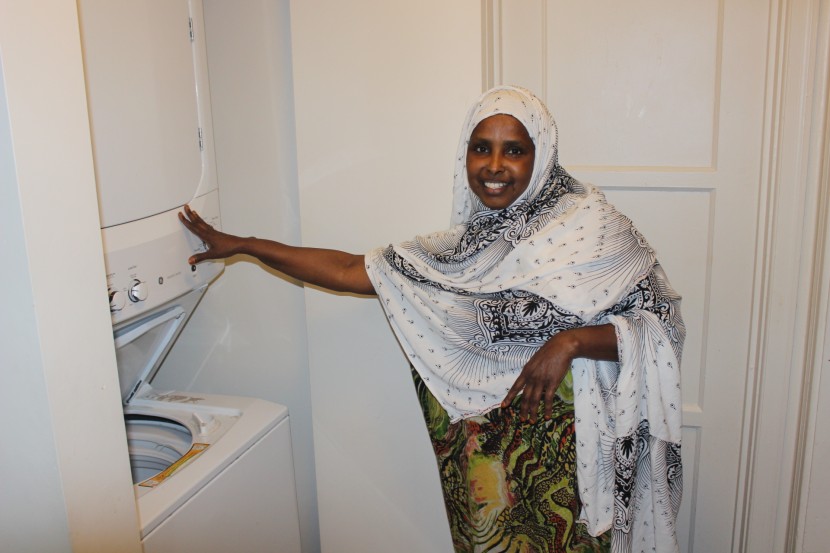 Everyone should have the opportunity to live in a safe, healthy, affordable home. But across our state, thousands of people are unstably housed, experiencing homelessness, or paying unaffordable rent. Here are a couple of ways we can use our ballots in coming months to help:
On Nov. 8, everyone in Washington will have the opportunity to vote YES on Initiative 1433, Raise Up Washington. It raises the statewide minimum wage to $13.50, and provides up to seven days of paid sick and safe leave per year. This will improve economic security for families and individuals.
On Aug. 2, Seattle residents have the opportunity to increase the number of affordable homes in our community through the Seattle Housing Levy.
Let's follow Sahro's lead, and advocate for policies that will make our community better. Don't give up. Keep going! And vote.