Our Mission
Firesteel is committed to ending family homelessness through innovative advocacy. We challenge dominant assumptions about homelessness by emphasizing the systemic barriers contributing to homelessness. In shifting the framework from blame to institutional disadvantages, we can better inform policy change. Through mobilizing and empowering our community to advocate for structural change, Firesteel works to create improved state policies that deliver more stable housing for women and families, foster more opportunities for income generation and build assets for those who are most vulnerable.
Our Story
The YWCA Seattle | King | Snohomish has a long history of success in serving women and families in crisis. The recent recession forced government budget cuts that greatly impacted our clients and programs. Realizing the need for public policies that empower families with low incomes, we created Firesteel in 2012 to advocate for structural change. YWCAs across Washington state have joined us in telling the story of family homelessness, and empowering advocates to spark change.
Our Staff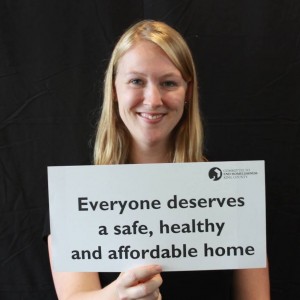 Denise Miller joined the YWCA in 2013. She manages the Firesteel website and social media streams, as well as multimedia projects and collaborations with advocacy partners.