Happy holidays! We're delighted to regale you with the wise words of yet another inspiring advocate.
Shelly Cohen is a Real Change vendor at the Northgate QFC, a school crossing guard, and an Amway Independent Business Owner. He is a current resident of Seattle Housing Authority and a former resident manager.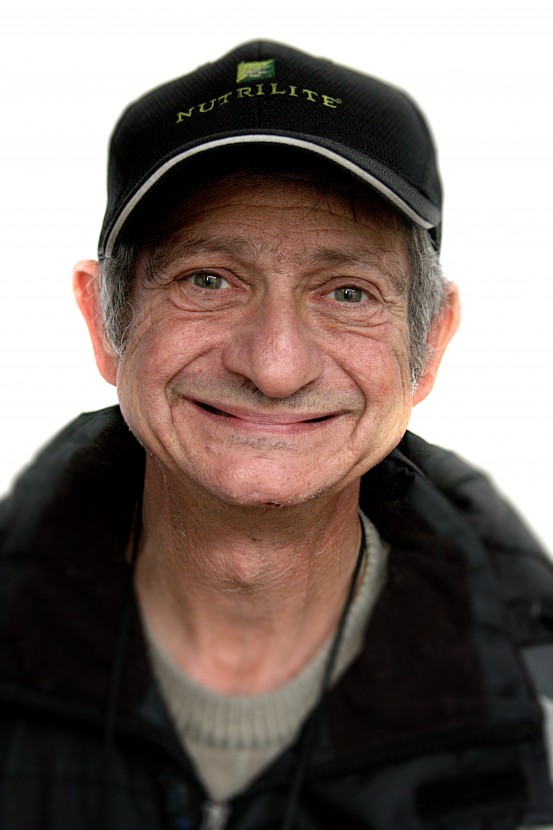 How do you define advocacy?
Advocacy is the act of making statements to decision-making people about a position you feel very strongly about, whether or not it personally involves you.
Why are you an advocate for housing and an end to homelessness?
Due to health reasons many years ago, if it weren't for my family, I could have been homeless. I was living with family for a while, and I did find an inexpensive place to rent that fit my budget. I was encouraged to apply for housing and got accepted into Seattle Housing Authority. After becoming a vendor with Real Change, I've had the opportunity to interact with many homeless individuals. Between being aware of the wait list of people trying to get into housing and the dire need to get people off the streets, it was an obvious advocating position for me.
What methods do you use to advocate for housing and an end to homelessness?
I believe my most effective method is public testimony, followed by handing in a copy of written testimony. If I'm unable to testify, I strongly believe in providing written testimony to individuals who have the opportunity to make a difference.
What's your favorite advocacy success story?
My favorite advocacy story actually starts when I was involved with Washington State PTSA [Parent Teacher Student Association] legislative activities. That experience allowed me to help my son, Hy, get a dog guide and service animal protection act, "Layla's Law," passed here in the state of Washington. We spent many hours speaking one-on-one with legislators to advocate for this law, which also helped my son learn about the legislative process. Teaming up with my son and Layla obviously was a very bonding experience for me and it meant a lot to my son. Layla's Law makes it illegal for a person or their dog to interfere with the use of a dog guide or service animal. It helps protect the rights and safety of people who rely on dog guides or service animals. That experience has allowed me to focus on other very important issues, including testifying before the Seattle City Council regarding homeless tent encampments, and before the Department of Planning and Development regarding preserving affordable housing.
What challenges do you encounter in advocating for housing and an end to homelessness, and how do you overcome them?
I believe the biggest challenge is to make sure that I have enough accurate information from all sides in order to speak intelligently. Unfortunately, a lot of times, we only hear or get information from one side and we need to see things from the other parties' perspective. You don't want to come across as totally negative. I like finding agreement with the other side; that way they are more likely to listen to what I have to say.
What advice would you give to someone who is interested in advocating but doesn't know where to begin?
Attend hearings where people speak. Listen to how they present themselves, so you can pick a style that you like. Talk to the people afterwards if you are able. If you are afraid to speak, find a speaking course or class. Start out by making short statements on a subject that you are dearly involved in personally. That makes it a lot easier for your voice to be heard. When you testify, you are speaking for others that aren't able to speak for themselves.
Is there anything you'd like to add?
It's OK to be nervous. Try it– you'll like it!
---
Read more posts in our "I'm An Advocate" series:
Who would you like to see featured in this blog series? Share your suggestions by posting a comment below!