Written by Haley Jo Lewis, Seattle University student and project assistant, Seattle University's Project on Family Homelessness
Lisa Gustaveson vividly remembers a day in 1999 when she and Vince Matulionis were sitting in a cubicle at United Way of King County, talking about how to take on the issue of homelessness in our community. Fifteen years later, says Lisa, "Vince continues to work day and night to make a difference in the lives of those on the margins of society."
That's why our partner Lisa, who's now leading the Faith & Family Homelessness Project at Seattle University, invited Vince to participate in our StoryCorps "Finding Our Way" project this summer at Seattle's YWCA Opportunity Place.
Vince's partner for his StoryCorps recording was my supervisor, Catherine. During their 40-minute conversation, Vince talked very movingly about domestic violence and its role in family homelessness.
So we decided to create an edited version of the StoryCorps conversation and share it here on Firesteel during the final few days of Domestic Violence Awareness Month. Give it a listen:
You might have heard the first story to come out of our StoryCorps project. On Aug. 22, National Public Radio's "Morning Edition" aired the amazing StoryCorps piece about the Kalberer family, who had been living in their car in Seattle.
This story with Vince is different from the Kalberer family story, because we edited it ourselves. StoryCorps allows partner organizations to edit recordings, and encourages them to share the stories widely. This is the first of what we hope are many more recordings that you can hear on Firesteel in the months to come.
STEPPING INTO HOMELESSNESS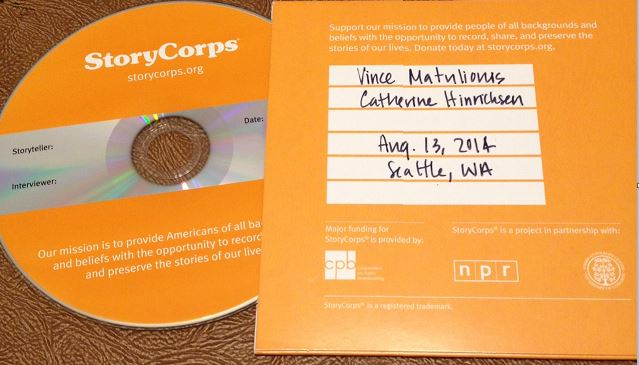 I haven't met Vince yet, but I learned a lot about him by listening to him on the recording. Vince is determined; he's determined to end homelessness, determined to build a movement and determined to change the way people see homeless families and individuals.
As a young man, Vince set his sights set on a medical degree. However, working in crisis counseling and at a soup kitchen led him down the path of work in human services, and he "never looked back." Vince is now the director of Ending Homelessness and Meeting Basic Needs at United Way of King County.
From feeling inspired by progress, to feeling frustrated by the sights of struggle on our streets, to the power of empathy in building a movement, Vince breaks it down for us: what it's like to work every day to end homelessness.
"I'll keep doing this work until we're done," Vince says.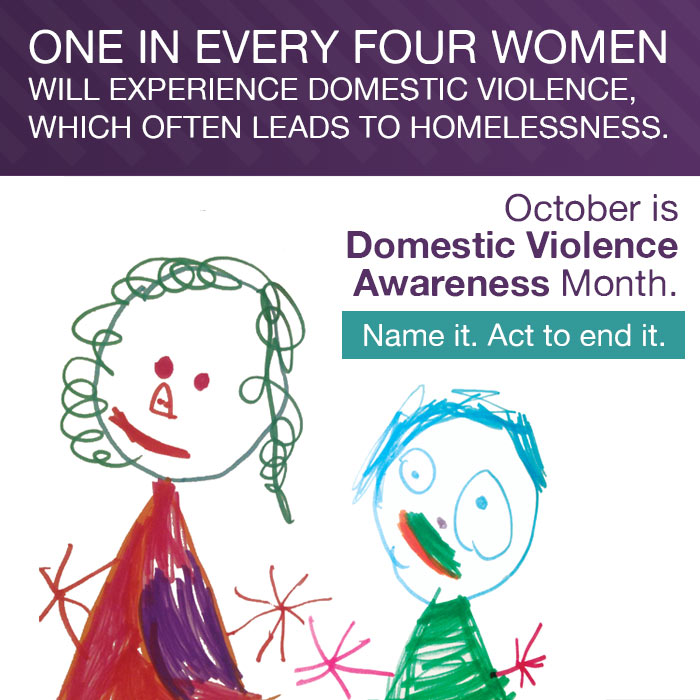 At one point during the conversation, Vince talks about families having to choose between staying in a domestic violence situation, or making the untenable choice to "step into homelessness." This choice, he says, is a human experience, which people face every day in our communities.
This section of the conversation moved me the most. It must be heartbreaking for a mother or father to have to go through that, with their children. I can't imagine being in that position, and having to make those kinds of decisions…but that's where the power of story comes in.
WHAT GIVES US HOPE
Despite the daunting task of ending homelessness, Vince hasn't given up. He urges others to do the same, by engaging with those on the streets, getting involved, listening to stories, and reaching out to others about the issue. Together, he says, we can work to build a movement to end homelessness.
For me, Domestic Violence Awareness Month brought to light some of the issues discussed within this interview. I could really see how domestic violence is also a catalyst for other social issues, like family homelessness. What gives me hope is that this month, I've learned about different ways people are taking a stand against domestic violence, like Seattle Seahawks quarterback Russell Wilson's Pass the Peace Campaign.
I've also been inspired by stories like these, that bring these issues to the forefront of people's minds. The more these stories are listened to, and the more empathy that is ignited for those suffering in our communities, the closer we come to change.
WHAT YOU CAN DO