Today marks the beginning of the YWCA Week Without Violence, an initiative created by YWCA USA nearly 20 years ago to mobilize people in communities across the United States to take action against all forms of violence, wherever it occurs. In honor of the Week Without Violence, we invited our partners at Seattle University's Project on Family Homelessness to examine the connections between domestic violence and homelessness. Emma Lytle and Perry Firth will also explore conversations about domestic violence that emerged when Ray Rice was suspended from the National Football League. Stay tuned for more posts Wednesday and Friday. Thanks to Emma and Perry for their contributions!
---
Written by Emma Lytle, Seattle University senior strategic communications major and project assistant, Seattle University's Project on Family Homelessness
I have always been an avid Seattle Seahawks fan! My dad and I used to watch the games every week, and he would call them the "Sea Chickens" when they weren't very good.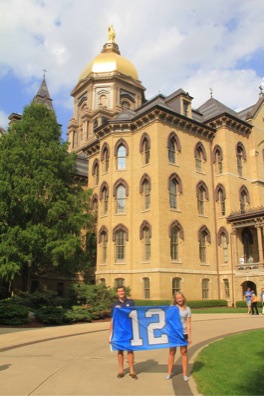 Football has always held a special place in my heart; I grew up hearing about my dad's experience playing the game, watching my brother play and dancing for my high school team every year. In high school I even got to dance at a few Seahawks halftimes!
As I have grown as a Seahawks fan, I have started to follow the National Football League (NFL) and learn more about the game of football in general.
That's why when I see horrible things like substance abuse, insensitive language/gestures and even worse, the recent domestic violence and child abuse, I feel heartbroken.
Unfortunately, since I started my research into the NFL's domestic violence problem, many domestic violence situations and other contract violations have been revealed. The video of Baltimore Ravens running back Ray Rice knocking out his then-fiancée, Janay Palmer, in an elevator is just one recent example of how both the players' actions and the league's response to them have made me question my passion for the NFL. I have a hard time supporting a sport or league that tolerates any kind of abuse.
If you aren't familiar with the NFL situation, I'll talk more about it in Part 2 later this week.
WHAT WOULD I DO?
I recently joined the Project on Family Homelessness and have learned that domestic violence is one of the leading causes of homelessness for women and children locally and nationally. Therefore, when I saw the Ray Rice incident unfold, I was not only shocked, but aware that many women and children end up having no place to go if they leave their abusers.
Stories like this have caused me to think about my own life and to wonder what I would do if I were in a domestic violence situation. I know I have loved ones who would support me, but not everyone does.
Do you know what you would do if you or someone you loved were in that situation?
This is a question worth asking, considering that 1 in 4 women will experience domestic violence during their lifetime and most domestic violence incidents are never reported, says Safe Horizon.
These women are often exposed to a multi-faceted cycle of violence that is hard to escape, as this "Power and Control Wheel" illustrates.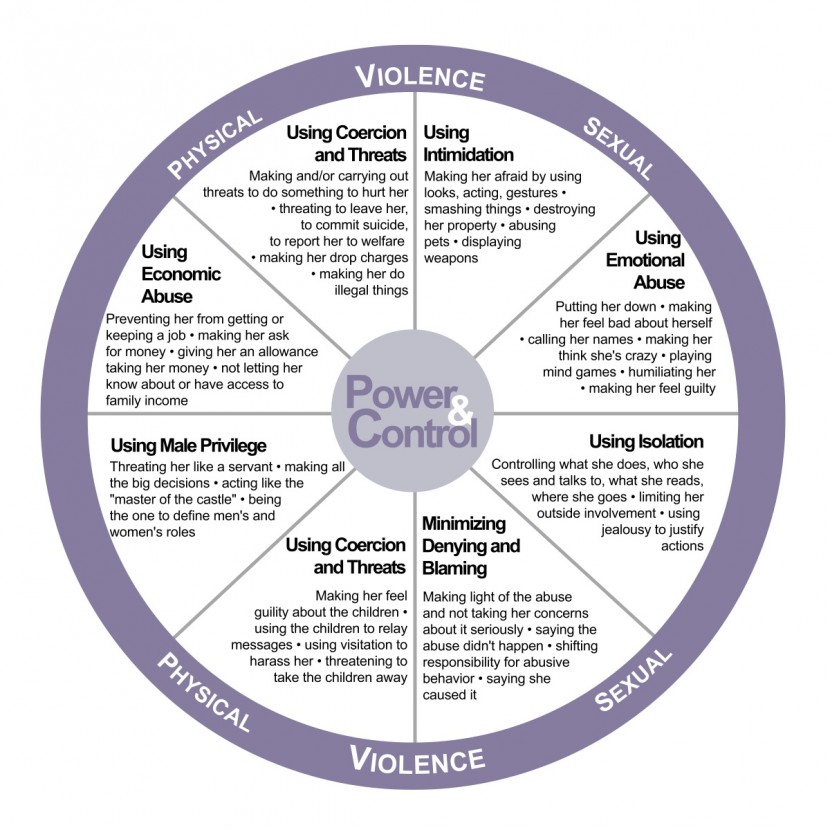 Facts like these drove me to write this piece, and increased my interest in the relationship between the NFL, domestic violence and our services in Washington state. To make sure I am able to get to all this information, this will be a two-part series.
For now, I will share what I've learned about the prevalence of domestic violence in Washington state and the United States.
Then in the second part of this series I will explore the connection between domestic violence and the NFL.
Later this week, my colleague Perry Firth will share her reaction on this blog. She will use the NFL domestic violence scandal as a catalyst to examine domestic violence as one component of violence against women.
ONE CALL EVERY TWO MINUTES IN WASHINGTON
The National Network to End Domestic Violence, a "social change organization" committed to ending violence against women, takes an annual census, which provides a snapshot of domestic violence statistics across the nation on one day. It does this by tracking services provided to adults and children during a 24-hour window.
In the 2013 national census, 87 percent of domestic violence programs participated in the survey, revealing that they served 66,581 victims in one day (36,348 victims accessed emergency shelter, while 30,233 adults and children received non-residential assistance like counseling and legal help). Further, in that one 24-hour window, 20,267 victims experiencing domestic violence called local and state hotlines. The National Domestic Violence Hotline, a national hotline, took calls from another 550 people.

In the Washington state section of the census, 54 out of 68 domestic violence programs participated (79 percent). These providers served 2,082 victims – 575 children and 476 adults! They also answered 837 calls from the Washington hotline – that's around 35 calls every hour, or more than a call every two minutes, just in our state.
As you can see, domestic violence is surprisingly common. However, there is more to understanding domestic violence than numbers. If you are interested in learning more, I recommend you explore The Joyful Heart Foundation website, which has some great information on who is affected by domestic violence, as well as signs of abuse.
WSCADV: WASHINGTON'S ADVOCATES AGAINST DOMESTIC VIOLENCE
Another great resource is the Washington State Coalition Against Domestic Violence (WSCADV). This local organization partners with other domestic violence programs to help keep those experiencing domestic violence safe. From rental assistance and counseling for survivors, to advocacy and policy change, WSCADV and its partners work to remove the barriers that keep (mostly) women and children in abusive situations.
Because WSCADV is doing such wonderful work, I wanted to talk to someone who works with the organization. That is why I am so happy I got to meet with their communications director, Kelly Starr. Kelly is also the lead on the Refuse To Abuse campaign (see below).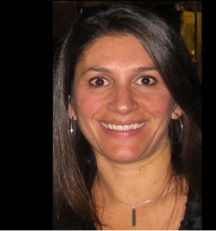 Kelly and I talked about a lot of things, but what jumped out at me was when she said that compared to other states, "Washington falls on the national average across the board." I was surprised that we don't have a lower rate of domestic violence here. This means we still have a lot of work to do in our home state!
Kelly also said that she and other domestic violence advocates have noticed that over the past few years there has been a shift in culture: The public understands that domestic violence is wrong, whereas it may have been more accepted in the past. The recent public outrage during the Ray Rice scandal has confirmed this cultural evolution. We have awareness, she said; now we need action.
She believes people are now asking, What can I do to help? Who do I call? What are the signs that someone I know is in an abusive situation?
Kelly said that learning what a healthy relationship looks like is an important first step for many young women. She told me about some great WSCADV tools, including:
Keep reading for more tips!
"HOUSING FIRST" AND "REFUSE TO ABUSE"
But if you can't prevent domestic violence, you have to try to prevent women and children from becoming homeless as a result of it. WSCADV has partnered with the Bill & Melinda Gates Foundation and 13 pilot programs on the Housing First Project. Because so many women in abusive relationships become homeless with their children when they leave the abuser, this project gets survivors out of dangerous situations and into safe environments through tailored services, mobile advocacy, housing search support, landlord education and temporary financial assistance.
Check out one example – the award-winning YWCA of Kitsap County Housing First project, "Home First"!
I was also glad to hear about a different type of professional sports team fighting domestic violence. WSCADV partners with the Seattle Mariners pro baseball team and the community in the Refuse to Abuse campaign.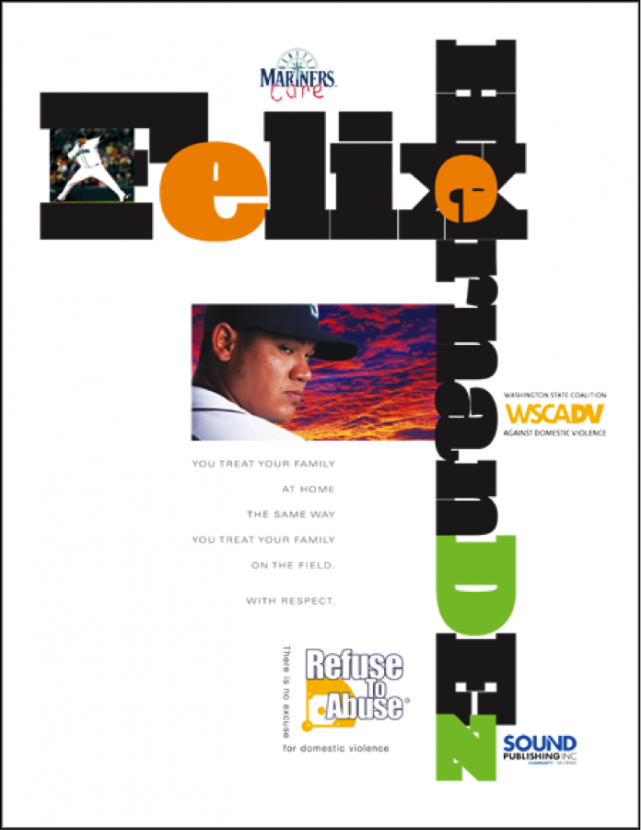 Since 1997, the coalition has partnered with the Seattle Mariners baseball team on the Refuse to Abuse campaign, which helps get fans involved in fighting domestic violence. Stars like pitcher Felix Hernandez take a leadership role. This campaign is based on the Mariners' iconic 1995 "Refuse to Lose" slogan during their run to the American League Championship Series; I was just a small child at the time, but most people who lived in Seattle then remember that season very well. The campaign now includes a 5K run, and was cited in a New York Times article recently as an important part of the Mariners' culture when it comes to domestic violence prevention among players.
These are just a few of WSCADV's efforts to end domestic violence.
However, the Coalition can't fight domestic violence alone! They need the public's help.
Ultimately, domestic violence won't end unless everyone works to create a safe world for families and children.
WHAT YOU CAN DO
Show your colors during Domestic Violence Awareness Month: Go Purple with the YWCA! (We'll talk more about this in the next post.)
Read about economic abuse and social isolation on the Firesteel blog, and learn the signs of domestic violence.
Call the confidential, 24-hour/7-day-a-week Washington State Domestic Violence Hotline at 1-800-562-6025 for domestic violence information and assistance referrals.
Visit the WSCADV website to find a list of domestic violence programs that cover everything from research and advocacy, to lists of safe housing for survivors.
Last, but not least: Simply have open conversations about domestic violence with your community. You might be surprised by what you learn. Remember, talking is power!
Stay tuned to read more about the recent domestic violence scandal in the NFL, how other NFL fans and I have reacted to it, and how widespread media coverage is shaping fan perceptions of violence against women. I'll also talk about how one NFL superstar is taking a stand.
---
Are you a young female football fan, like Emma? Have you learned more about domestic violence because of the NFL situation? Share your thoughts by leaving a comment below.