Written by Catherine Hinrichsen, Project Manager, Seattle University's Project on Family Homelessness
Podcast by Ashwin Warrior, Senior, Seattle University; and project assistant, Seattle University's Project on Family Homelessness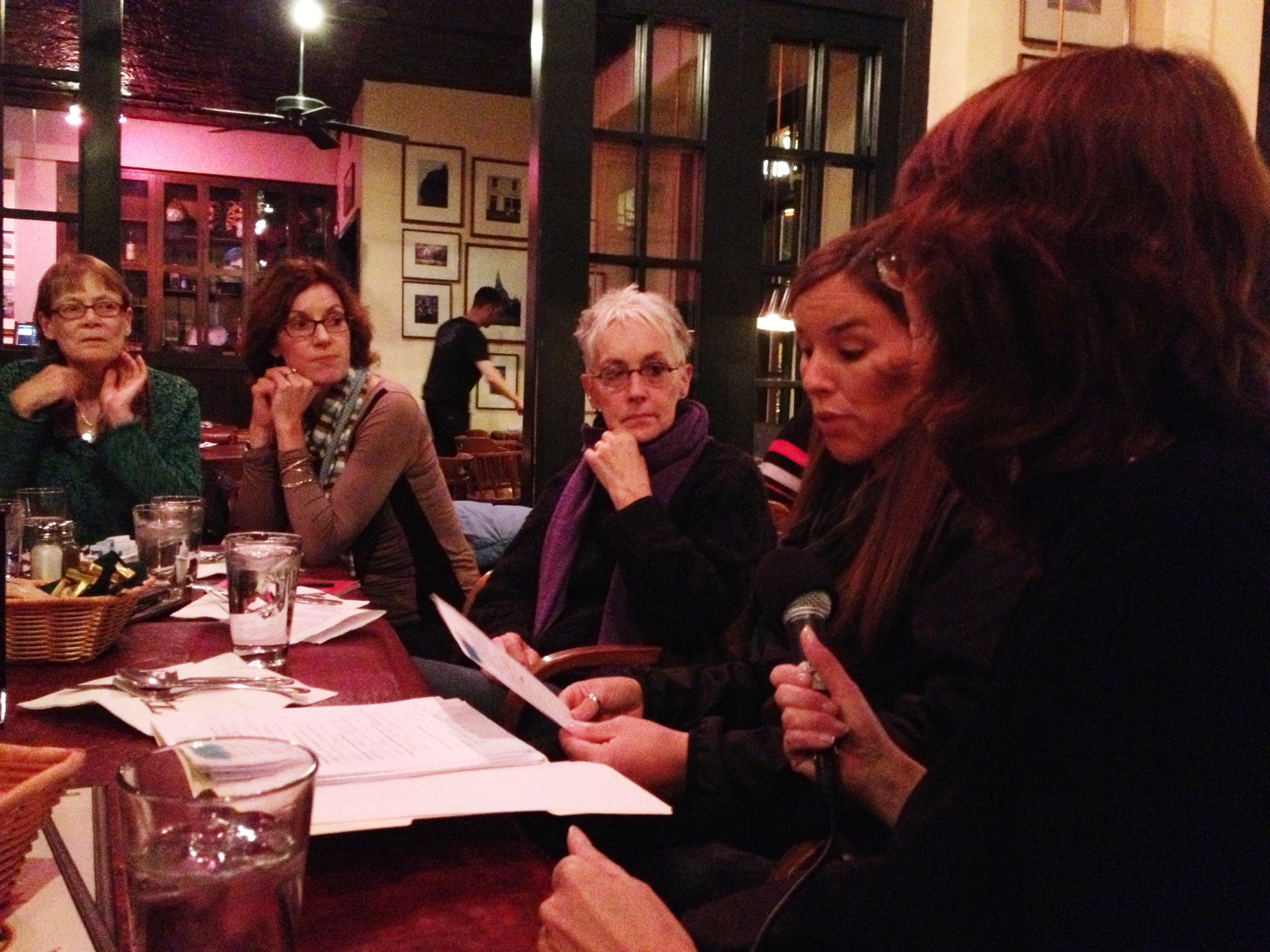 The American mythology that we can start from humble beginnings and rise to the top gets dramatized as the "rags to riches" story, or the happy Hollywood ending.  Acclaimed Canadian dramatist David S. Craig told us that his play, "Danny, King of the Basement," challenges that framework – and says the reality of homeless families in America doesn't fit that structure either.
"I joke that this play would be a lot more successful if Danny began where he did, and ended up rich," he said.  "That's the American heroic journey."
When Seattle Children's Theatre staged "Danny" last fall, it was a golden opportunity to stimulate public discussion about family homelessness in Washington state.  What drove Mr. Craig to create this extraordinary piece of theatre, and what does the play reveal about how different societies around the world approach the problem?
Ten women who saw the play together had a chance to pose those questions to the playwright that night in November. What he said about audience reactions—and how America deals with poverty and homelessness among children and families—may surprise you.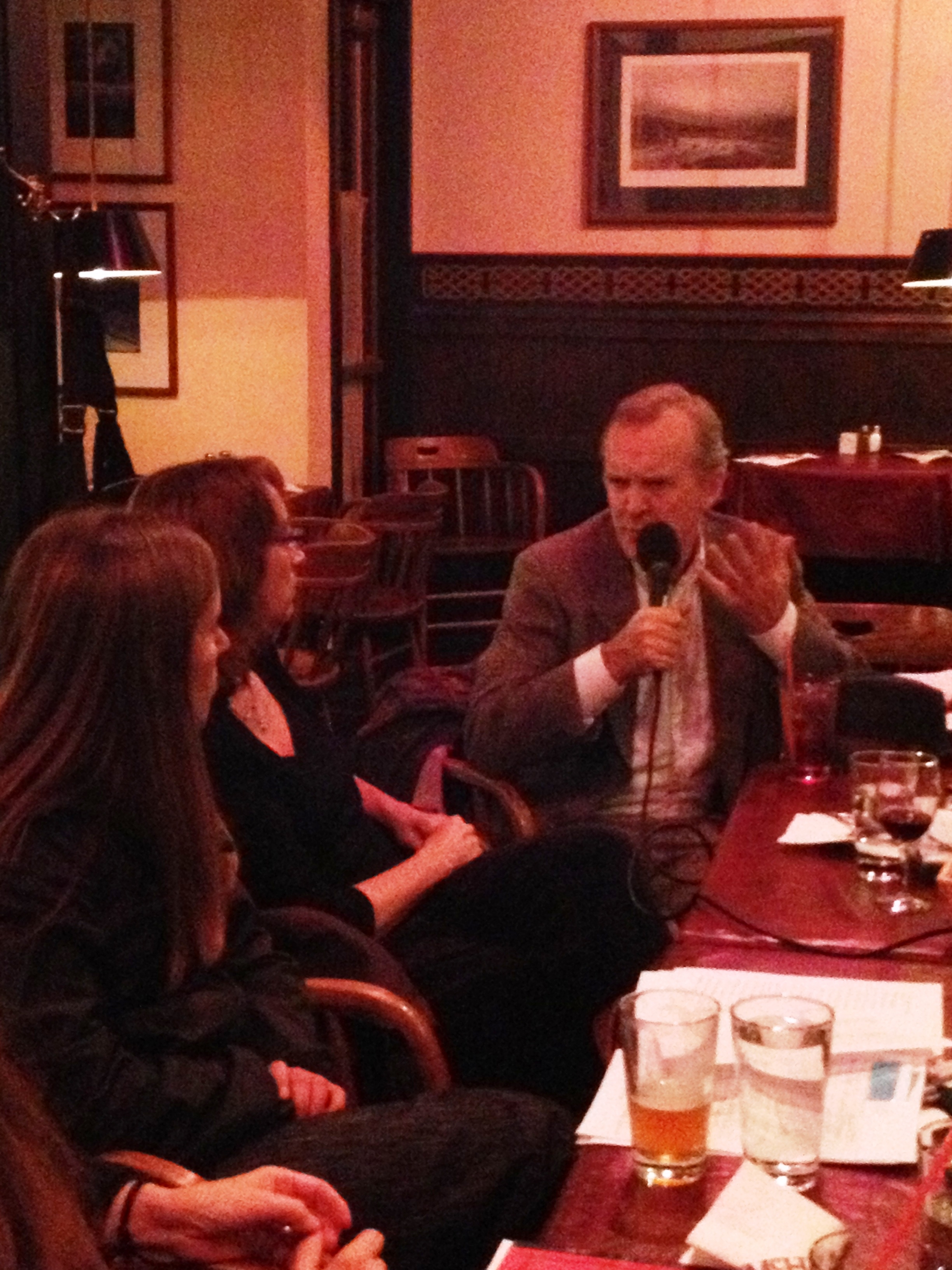 Mr. Craig had joined our group for an informal group discussion after the Seattle Children's Theatre production of "Danny."  On the last night of the play, in November 2012, my colleague Lisa and I had invited a group of eight female colleagues to see the show with us and talk about it afterward at a neighborhood pub, T.S. McHugh's.  Some of us had already seen the show several times, so there was a lot to talk about. By a stroke of luck, Mr. Craig had flown in from Toronto that day, and we asked him to come as our special guest.
Our project assistant, Seattle University senior and public radio devotee Ashwin Warrior, recorded the discussion for a podcast.  Hear an edited version of the discussion in this 28-minute podcast, produced by Ashwin. 
Mr. Craig is the founder and artistic director of Toronto's Roseneath Theatre.  He wrote "Danny" after learning in 2001 about the high population of homeless children in Toronto.  It has since been seen by audiences all over the world, including more than half a million children in North America alone.
Though the play is funny, entertaining and uplifting, and does have an optimistic ending, the adults in the audience may be startled by how difficult it is for Danny and his mother to get into a stable home – one barrier after another, one step forward followed by a crisis of job loss, domestic violence, hospitalization.
But that's the point, said Mr. Craig.  He told us that the idea that there are systemic blocks to success "is an anathema to the American psyche.
"America is the best of all worlds and the worst of all worlds," he said. "What we notice in Canada is that America doesn't like to look at its dark side."
See our earlier Firesteel post about the play and the reactions of children who saw it on opening night at SCT.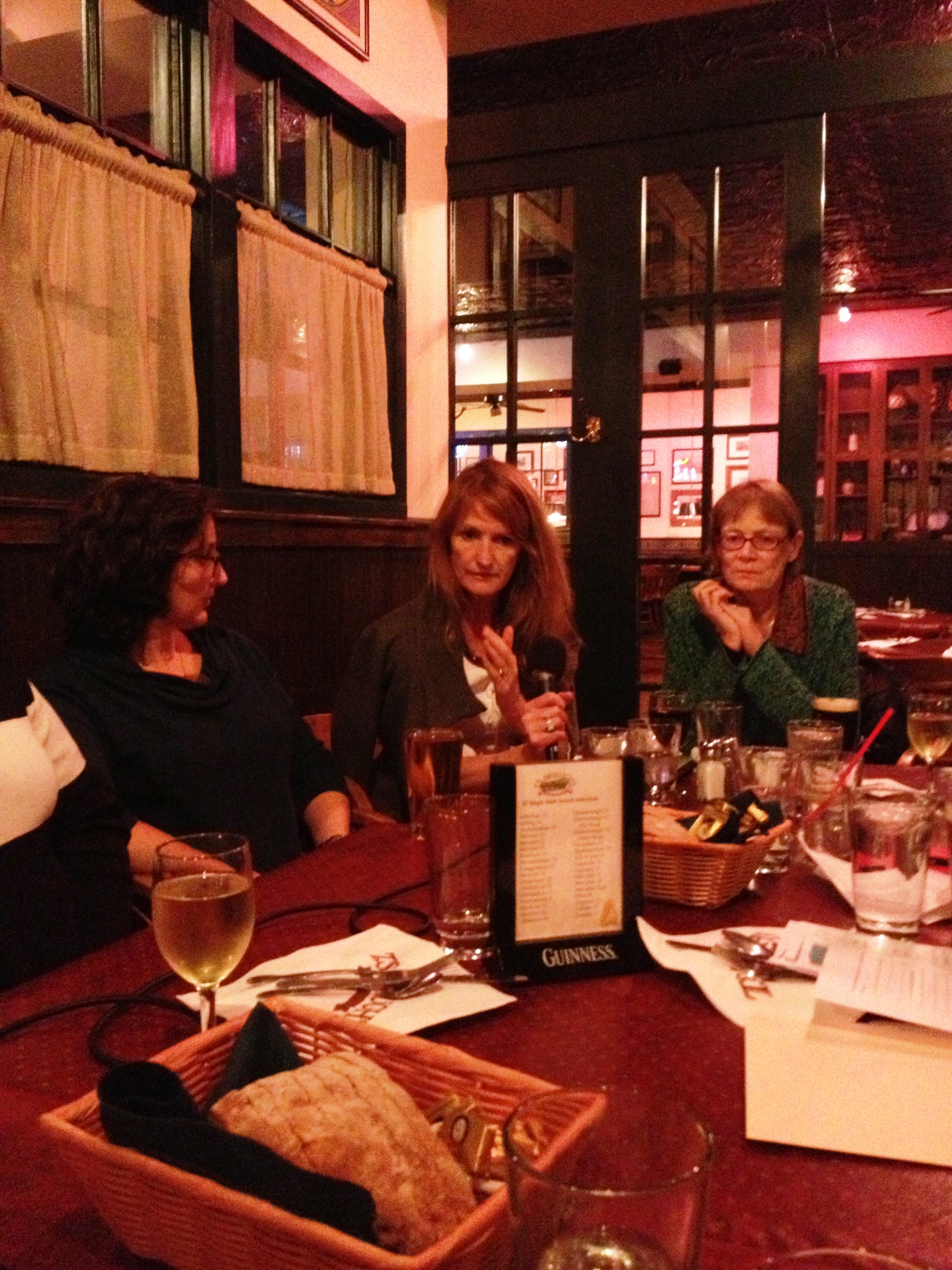 Noting that several of the women in the group hailed from the UK and New Zealand, Christena Coutsoubos of Building Changes asked one of the most probing questions of the night:  how America's social safety net—or lack thereof—differs from the system in other countries. Hear a four-minute excerpt of that portion.
The women you hear in this discussion are:
Tammy Brown, community impact manager for housing and income, United Way of Pierce County;
Christena Coutsoubos, development director for Building Changes;
Bernie Creaven, outreach nurse with Health Care for the Homeless Network in Seattle and chair of the Family & Pediatrics Care committee for National Health Care for the Homeless Council;
Laurie Dempsey, nurse with Health Care for the Homeless Network who works at a family shelter with Bernie;
Lisa Herbold, legislative assistant for Seattle City Councilmember Nick Licata;
Judy Lightfoot, journalist and volunteer who writes about mental health, homelessness and poverty for organizations such as Crosscut;
Jackie MacLean, director of King County's Department of Community & Health Services; and
Barbie Solbakken, middle school teacher in Seattle.
Lisa Gustaveson of the Seattle University Faith & Family Homelessness Project was our co-host and provided important technical assistance, and was Danny's other "godmother" on this project.
Thanks to T.S. McHugh's in Queen Anne for allowing us to host the discussion and linger for hours, and thanks to these wonderful women for participating in our group.
For more information about how we used "Danny" to stimulate public discussion about family homelessness and took Danny into the neighboring counties for community forums, please see our Seattle University Project on Family Homelessness Website.