Written by Denise Miller, Firesteel Advocacy Manager
Last week, volunteers across the country searched for people surviving without shelter for annual Point In Time counts. Many communities take weeks or even months to report their count data, but King County shares its numbers just a few hours after its One Night Count, which was Jan. 29 this year.
Waiting for the results that rainy morning, I braced myself for the number to be up from 2015, when 3,772 people were found sleeping outdoors without shelter in King County. I expected an increase because research shows that when the average apartment rent goes up by $100, homelessness increases by 15 percent in urban areas and 39 percent in rural or suburban areas. In King County, the average monthly apartment rent shot up by $115 in the last year, according to All Home.
Still, I was unprepared for the number of people who were counted without shelter that morning: 4,505. It was a 19 percent increase from 2015.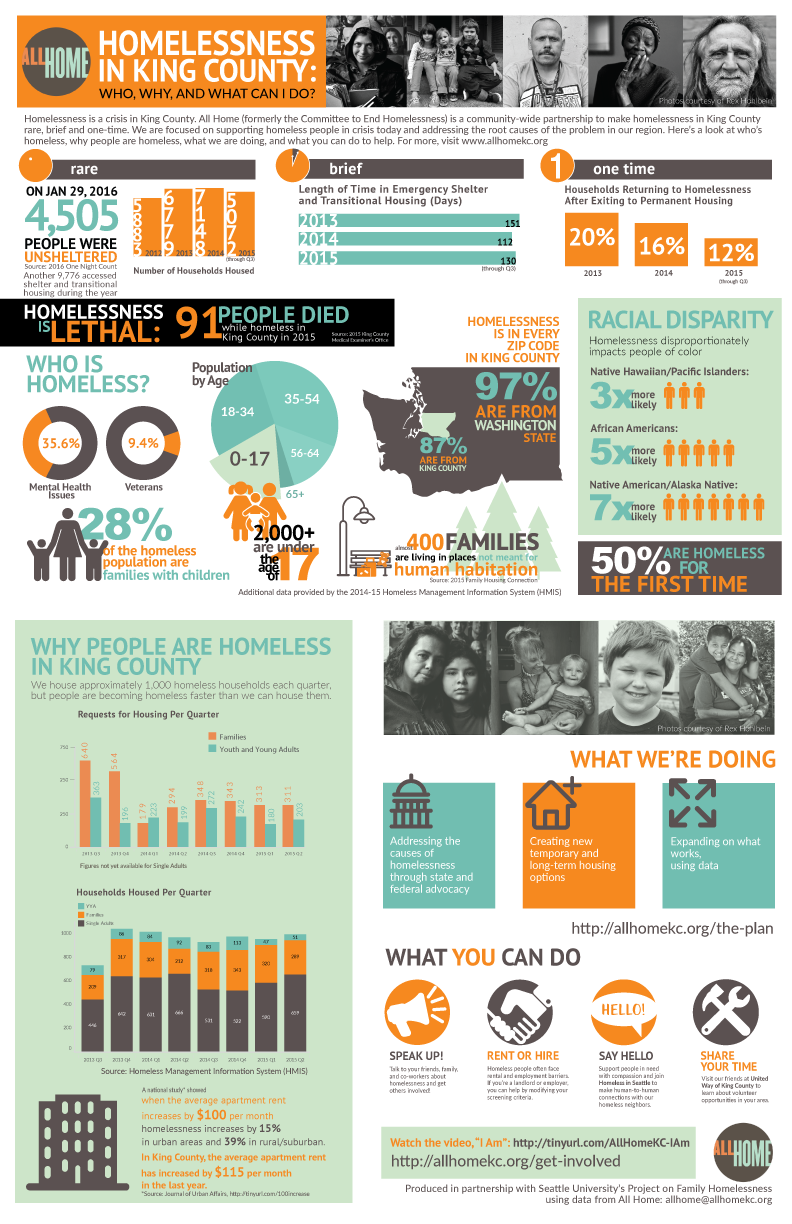 Overcome by emotion
After the One Night Count, some community members turned to social media to express pain:
Still processing the One Night Count. It hurts to see so many of my neighbors in such vulnerable places.

— Lindsey Habenicht (@lindshabenicht) January 29, 2016
19% increase – Sobering news from #OneNightCount of #homelesness in King County. First we cry, then we take action. pic.twitter.com/woeklyOvVY

— Catherine Hinrichsen (@chinrichsen_su) January 29, 2016
That morning, I joined other advocates outside Seattle City Hall for a solemn gathering organized by Real Change. Many of us were overcome by emotion when word of the count results spread. It was heartbreaking to know that 4,505 of our neighbors, friends and family members had no other option than to sleep outside on a cold night. I exchanged a long, tearful hug with my friend Susan Russell. She knows firsthand how dangerous it is to live on the street.
As Susan and others took turns sounding a gong 4,505 times, I interviewed advocates Tsukina Blessing, Mellie Kaufman, and Linda Soriano. They spoke about the perils of sleeping without shelter, and the moral imperative to get our neighbors into safe, stable homes. Their words, combined with the haunting rings of the gong, clearly touched our community: Since I posted the video on Facebook last Friday night, it has been viewed more than 6,000 times, and re-posted by more than 150 people.
Moving forward
A lot has happened in the week since I made that video. I've heard more sobering numbers:
The Point in Time count of people sleeping on the streets Snohomish County revealed a shocking 54 percent increase over last year.
The Office of Superintendent of Public Instruction announced that "in 2014-15, 35,511 Washington students – 3.3 percent of the state's public P-12 population – were counted as homeless. The number is a 9.1 percent increase from 2013-14 and a 62.7 percent increase from 2009-10."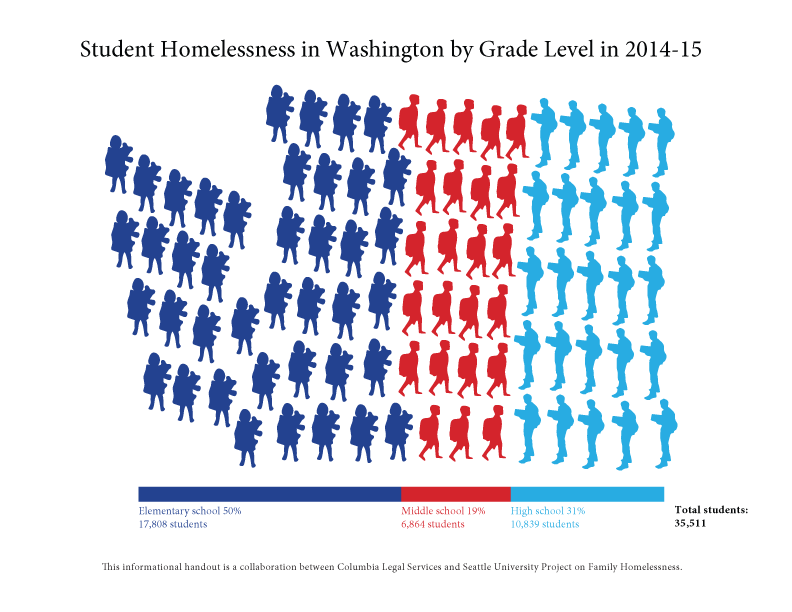 As distressing as these numbers have been, I've also seen some cause for hope.
Hundreds of people joined Housing and Homelessness Advocacy Day, an annual day of action organized by the Washington Low Income Housing Alliance. We met with legislators and rallied at the capitol. Many of us posed with advocacy messages at the Firesteel photo booth, and shared our images on social media. It was an energizing day that included a moving speech by Sen. Sharon Nelson, who has just introduced the Bring Washington Home Act. If passed, it will use $300 million from the state's "rainy day fund" to make strategic investments in programs that help eliminate homelessness. (By the way, you can thank Sen. Nelson for her leadership using this email form from the Washington Low Income Housing Alliance.)
Our statewide housing crisis is upsetting and even daunting, but we can come together to solve it.
First we cry, then we take action. 
How you can help
Share stories about homelessness, including our video about One Night Count results and StoryCorps "Finding Our Way" stories, with your friends, family and policymakers.
Encourage your state lawmakers to invest in affordable homes through the Housing Trust Fund, our state's best tool for creating and maintaining affordable homes:
Your browser does not support iframes. Please visit https://ywca.good.do/affordablehomes/askyourlawmakerstoinvestinaffordablehomes/