From 2006 to 2013, homelessness in Washington decreased by 29 percent. Much of this success was made possible by modest fees that Washingtonians pay when filing certain real-estate-related documents. The fees support programs that help people get out of homelessness or avoid it altogether. Some of these fees are set to expire, meaning funding for programs that are preventing and ending homelessness would be slashed by more than 60 percent.
Guest writer Gina Yarwood explains how document recording fees helped a homeless family get back on their feet, and shares how you can take action to protect housing and homelessness services.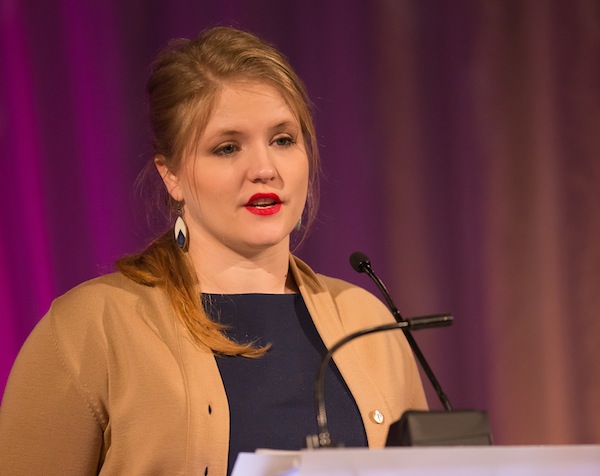 Written by Gina Yarwood, YWCA Seattle | King | Snohomish
Jenny had a great job as a crane operator, an apartment of her own and a healthy three-year-old son, Justin. Then she was laid off.
For two years, the family couch-surfed because they could not find any affordable housing, and Jenny was not able to find work. Her savings and unemployment benefits were not enough to support the family – she needed help to live more than just day to day.
While job hunting at a local WorkSource site, she met a YWCA case manager who linked her to resources. Jenny and Justin moved into one of our time-limited shelters in East King County. Finally, they lived in their own apartment. Justin thrived in the onsite Head Start program.
With the encouragement of YWCA staff, Jenny returned to college to finish her degree. She now has the skills, education and confidence to build a better future for her family.
The housing program that got Jenny and Justin out of homelessness is supported in part through document recording fee revenue. Programs like this are worthwhile investments that offer paths out of poverty for women and families. These are programs that communities across our state need.
If these effective programs lose document recording fee revenue, they will experience severe cuts or will close. The Department of Commerce estimates that 32,000 fewer homeless people would be housed.
Take action to protect effective homeless services
1. Contact your legislators. Ask them to make the Document Recording Fees permanent and keep Washington on the path toward ending homelessness. Emailing your elected officials is easy using this form from the Washington Low Income Housing Alliance. (Note: This form email also advocates for another of Firesteel's policy priorities, the Fair Tenant Screening Act. We hope you'll support it, too! Here's a video explaining how creating portable screening reports will help end homelessness.)
2. Spread the word about this important policy area on social media using the hashtag #DRF2014. Not sure how to advocate on Twitter and Facebook? Check out Social Media 101 and Social Media 201 Google+ Hangouts.