Written by Denise Miller, Firesteel Advocacy Coordinator
More than 600 advocates from across the state converged on the capitol on Jan. 28. We were there to meet with our legislators and encourage them to support policies that will end homelessness.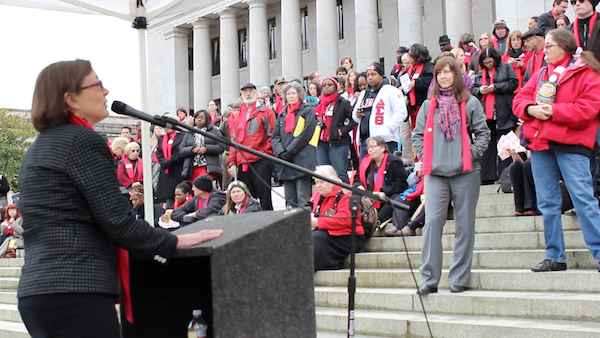 We also thought Housing and Homelessness Advocacy Day was a great opportunity to let our friends, family and other online contacts know about our advocacy efforts and invite them to join us. To make online advocacy easy and fun, Firesteel set up a photo booth, complete with pre-made signs, dry erase boards for those who wanted to write their own messages, and props. Hundreds of advocates took pictures, which were shared on Facebook, Twitter, Instagram and a slew of websites.
You can see all the photos on our Facebook album. Here are some of our favorite snaps taken in Olympia: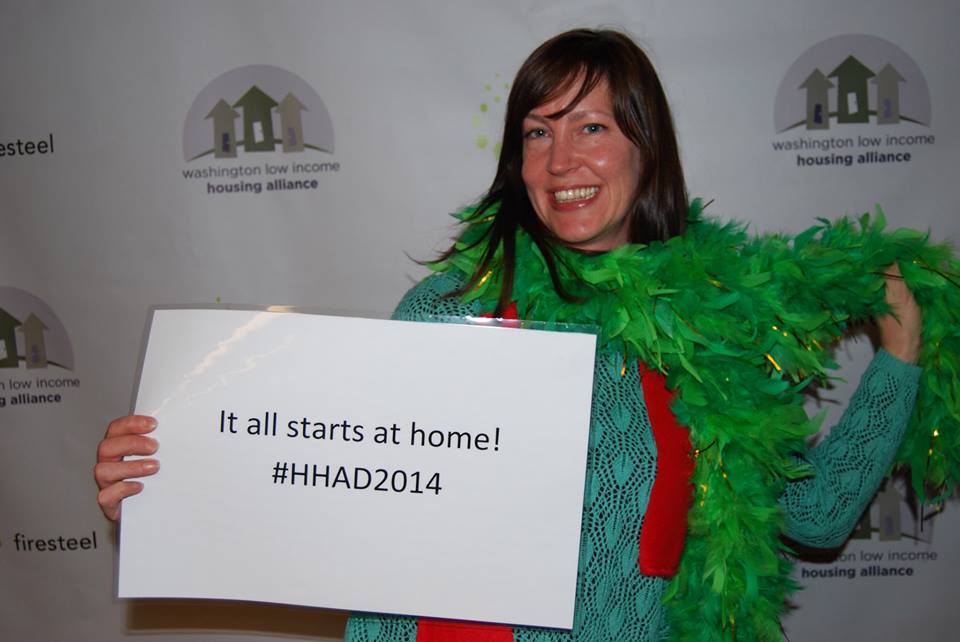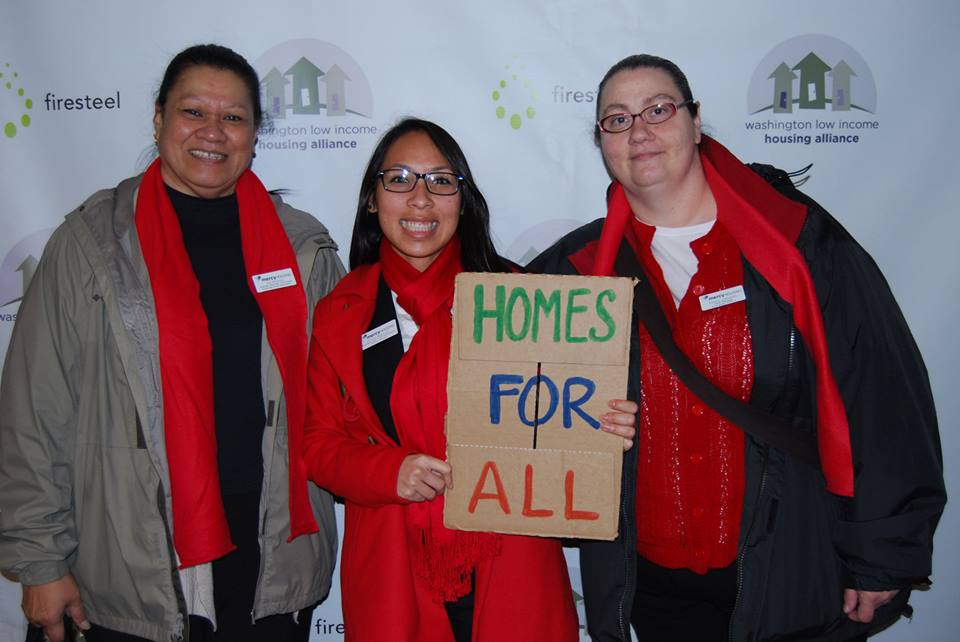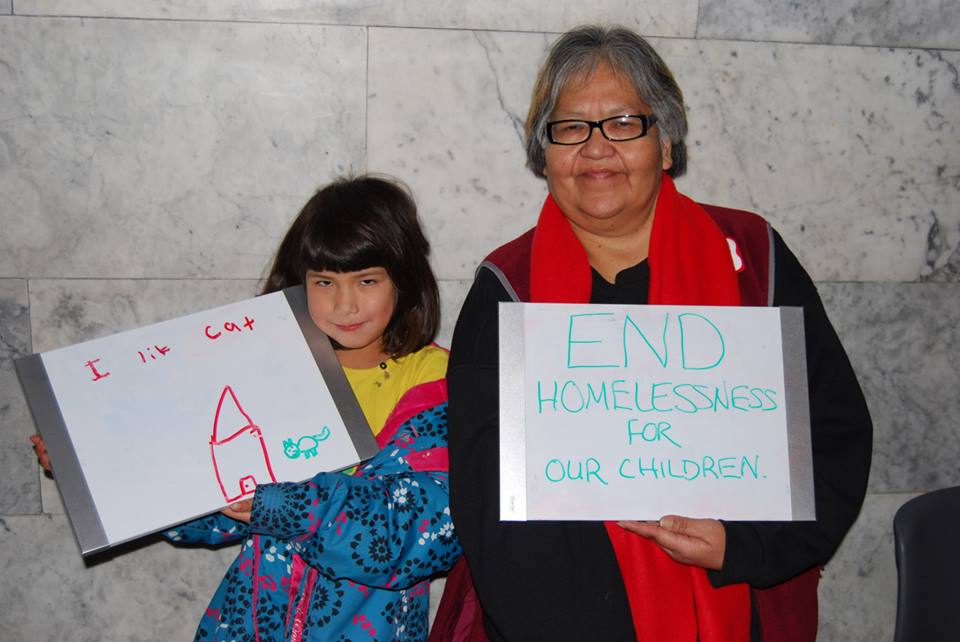 Our partners at the Seattle University Project on Family Homelessness also set up a booth on campus to support Housing and Homelessness Advocacy Day and took some great shots!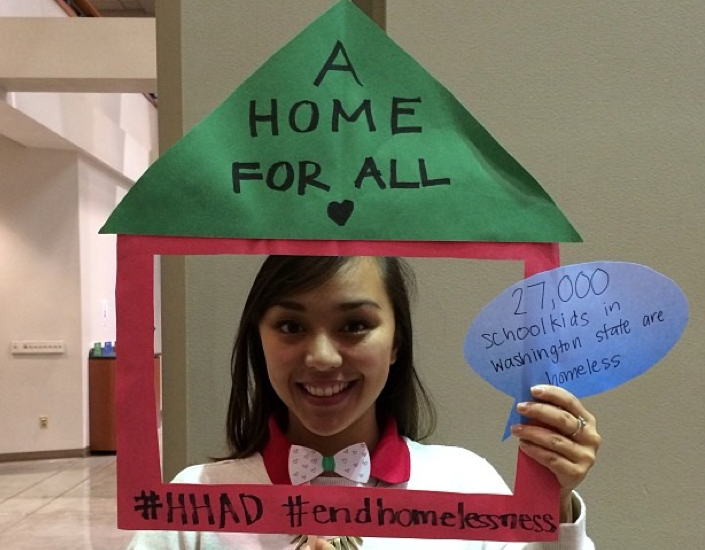 We had so much fun and got such positive feedback that we know the Firesteel Photo Booth will return soon. Look out for it at an advocacy event near you!
---
 More about Advocacy Day
• Washington Low Income Housing Alliance, the nonprofit that organized the event, reflects on Advocacy Day on their blog.
• Jane Lee Waldock shares her experience from the day on the Habitat for Humanity Seattle – King County website.
How was your Advocacy Day experience? Tell us about it by leaving a comment below!