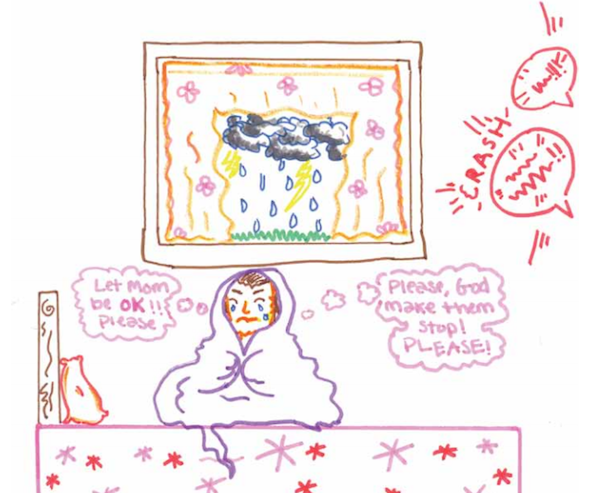 Written by Denise Miller, Firesteel Advocacy Coordinator
"You're a worthless, fat, ugly, ungrateful brat." These words would hurt coming from anyone. They were especially painful to Sandra* because they came from her father. She was 11 years old.
Sandra and her younger sister Sophia endured this type of verbal attack, and witnessed their father's physical violence against their mother, for years.
Sadly, thousands of children across our state experience domestic violence in their families. Last year alone, more than 10,000 domestic violence offenses were reported in Washington.
In families where fathers physically abuse mothers, children are at great risk of also being victims of violence. A survey of American families showed that 50 percent of the men who frequently assaulted their wives also frequently abused their children.
Lifelong effects
Even when children aren't physically abused, the experience of witnessing domestic violence can affect them throughout their lives. According to the U.S. Department of Health & Human Services, exposure to domestic violence puts kids at risk for:
Behavioral, social, and emotional problems—higher levels of aggression, anger, hostility, oppositional behavior, and disobedience; fear, anxiety, withdrawal, and depression; poor peer, sibling, and social relationships; low self-esteem.
Cognitive and attitudinal problems—lower cognitive functioning, poor school performance, lack of conflict resolution skills, limited problem-solving skills, acceptance of violent behaviors and attitudes, belief in rigid gender stereotypes and male privilege.
Long-term problems—higher levels of adult depression and trauma symptoms, increased tolerance for and use of violence in adult relationships.
Helping families heal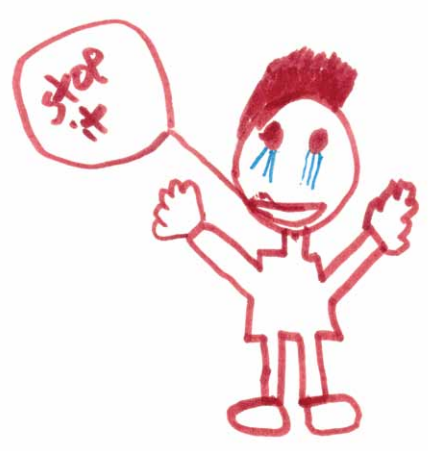 Children's domestic violence programs help children like Sandra cope with their experiences, with the goal of alleviating and preventing these types of problems.
Shauna Rumsey, a children's advocate with the YWCA Seattle | King | Snohomish Children's Domestic Violence Program, works with families to facilitate a dialog about domestic violence. Often, abusers tell their victims that their actions compelled them to be violent. They say things like,"If you wouldn't make me so mad, I wouldn't have to hit you." Shauna teaches children like Sandra that the violence is never their fault.
"We talk about the choices that we make – that what you do with your words and your hands are your choices and that no one can make you do anything," Shauna told me.
Shauna's program is for children whose mothers have separated from their abusive partners. Over the course of 10 sessions, held in the children's homes, she helps children talk about their feelings, builds their conflict resolution skills, and helps the family create a safety plan in case the abusive parent becomes violent again.
Shauna also reinforces the children's relationships with their moms. "The single most effective way that children heal from domestic violence is a strong relationship with the non-abusive parent," she told me.
The support that Sandra and Sophia got from their YWCA advocate, Kellie Rogers, made a difference.
"I'm so impressed by the tremendous progress that Sandra, Sophia and their mom have made since I began working with them eight years ago," Kellie said.
Sandra recently graduated from high school, and was accepted into a prestigious private university on a scholarship.
Sophia, now 13, has had a harder time this year. She is mandated by the court to continue to see her father, even though he has been arrested three times for abusing his current partner in front of Sophia. She struggled with the unfairness of not being heard by the system, and decided to take matters into her own hands. Sophia wrote a letter to her father stating that she would not visit him again until he made changes, including getting sober and ending his violence against his partner.
"Sophia came up with these requests on her own, and both her therapist and I were amazed with her insight and thoughtfulness. We are very nervous about the outcome of this statement; however, we have safety-planned, and she is adamant that she will no longer have a relationship with him until he has made these changes," Kellie said.
So far, he has respected her wishes, stopped communication with her, and has not retaliated in court.
"I am so proud of this young woman for her bravery as well as for setting boundaries for how she wants to be treated," Kellie said.
With support, families can break the cycle of domestic violence. Here's how you can help:
Explore PurplePurse.com, a website designed to help people talk about domestic violence. When you register your virtual purse by entering the code 01286, Allstate will donate $5 to YWCA domestic violence programs.
Take our interactive quiz to test and build your knowledge about domestic violence. It will be online and sharable through Oct. 31.
Donate a new Beanie Baby this month to a child in the YWCA's children's counseling program. This gift will comfort a child and celebrate his success in the program. Contact Sarah Bartlett for details: sbartlett@ywcaworks.org or (206) 461-4426.
*Childrens' names have been changed to protect their privacy and safety.