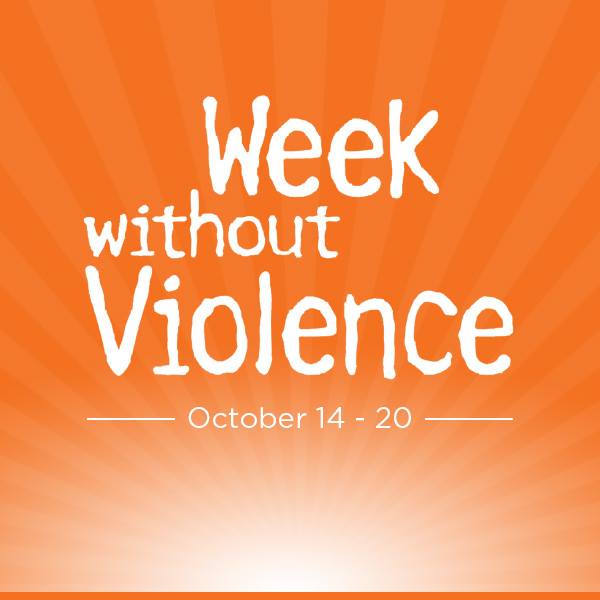 We're in the middle of the Week Without Violence, an initiative created by YWCA USA nearly 20 years ago to mobilize people in communities across the United States to take action against all forms of violence, wherever it occurs. In recognition of this initiative, as well as Domestic Violence Awareness Month, Firesteel is exploring the connections between domestic abuse and family homelessness. In line with the YWCA's commitment to social justice and ending racism, we are also interested in looking at domestic violence through the lens of race. We invited Mike Wong and Patricia Hayden from YWCA Seattle | King | Snohomish's Social Justice Accountability Team to contribute this guest post.
---
Written by Mike Wong, Special Projects Manager for YWCA Seattle | King | Snohomish, and Patricia Hayden, Senior Director for Specialized and Integrated Services for YWCA Seattle | King | Snohomish
Take a moment to think about America's stereotype: African-Americans are violent. In our day-to-day lives, the criminal justice system, news and media, and statistics seem to bear it out. African-Americans are overwhelmingly overrepresented in our correctional facilities; stories, songs, and movies glorify gangs and gang violence; and raw data indicates this is less stereotype than truth.
Some would counter that the criminal justice system is designed to criminalize African-American behaviors and news and media selectively perpetuate it. But statistics – statistics – the well reasoned majority would reply, aren't allowed to lie; they are unbiased truths, objective conclusions drawn by even hands. Indeed, statistics supporting the stereotype are pervasive. They can, however, be presented in ways that support the stereotype while missing the truth.
The following statistics on domestic violence in African-American populations are from the American Bar Association:
African Americans, especially African American Women, suffer deadly violence from family members at rates decidedly higher than for other racial groups in the United States. However, it is observed that research concerning family violence among African Americans is inadequate.

Overall, African Americans were victimized by intimate partners a significantly higher rates than persons of any other race between 1993 and 1998. Black females experienced intimate partner violence at a rate 35% higher than that of white females, and about 22 times the rate of women of other races. Black males experienced intimate partner violence at a rate about 62% higher than that of white males and about 22 times the rate of men of other races.

African-American women experience significantly more domestic violence than White women in the age group of 20-24. Generally, Black women experience similar levels of intimate partner victimization in all other age categories as compared to White women, but experience slightly more domestic violence. 
It is easy to see how these statistics support the notion that African-Americans are more violent. In fact, that is the only conclusion one could draw. Presented as they are on the American Bar Association's website, they point to greater rates of domestic violence in the African-American population across a number of categories. This would be a dangerous conclusion, however, because the data ignore an important point about the African-American experience.
The Bar Association's statistics require context, a more thoughtful analysis than just looking at and comparing rates by race. The following is text from an article in the Journal of American Medical Women's Association:
In light of the consistent differences in domestic violence according to socioeconomic groups, and the higher proportion of racial and ethnic minorities in lower socioeconomic groups, it is important to control for socioeconomic status when examining the influence of race or ethnicity. Two studies that exercised such controls found that race was not an independent factor. Lockhart analyzed the relationship between violence, socioeconomic status, and race, and found that among upper or lower class women, whites were somewhat more likely to experience violence, while in the middle class, blacks were more likely to experience violence. Centerwall found that the higher rates of domestic homicides in black census tracts could be explained by the effect of income. 
The point is not, therefore, that African-Americans experience greater rates of domestic violence because they are more violent, but that African-Americans experience greater rates of domestic violence because they experience greater rates of poverty. Put another way, they are more likely to be living in poverty and thus experience domestic violence.
There are two important lessons to draw from this example concerning institutional racism: first, that it can be propagated through unconscious biases reinforced by all manner of communications; it is necessary to apply the lens of race to social issues thoroughly and thoughtfully. And second, that its effects go beyond the obvious, direct inequities – education, wealth, health, etc. – and reverberate throughout, to all manner of ancillary outcomes.
What You Can Do