We continue our series, "Not a Prisoner of the Past," with a Photo Friday post highlighting the gardening work party that took place at the YWCA Seattle I King I Snohomish Passage Point last weekend. This series explores the challenges that women face who attempt to rebuild their lives after incarceration and other life-changing circumstances. Passage Point is a supportive residential community for parents discharged from the corrections system who would otherwise be homeless and who seek to reunite with their minor children and families. YWCA Gen-Risers came out to support the program by pulling on gloves and getting dirty!
---
YWCA Gen-Risers helped build the community garden at YWCA Seattle I King I Snohomish Passage Point.  Activities included arts and crafts, face painting and a delicious potluck! The YWCA Gen-Rising is dedicated to providing meaningful opportunities for young women to connect, develop and engage, both in their communities and their professional lives. Gen-Risers believe in the power of women under 40 to partner with the YWCA's vision of eliminating racism and empowering women.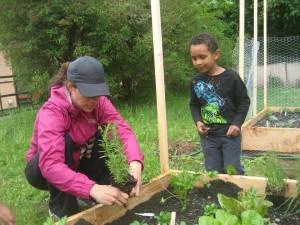 Some more young gardeners learning the ropes at the Summer Garden Party!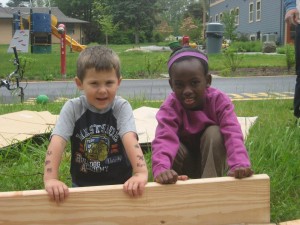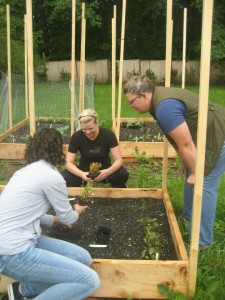 Thank you to everyone to helped make Passage Point a more beautiful community!