Written by Erin Murphy, Director of Education and Advocacy Network at the YWCA Seattle I King I Snohomish.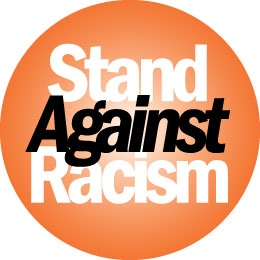 In just over a week, we will begin another series called Stand Against Racism. Every year the YWCA aims to eliminate racism by raising awareness in an event called Stand Against Racism. YWCAs across the nation and other organizations are invited to participate in the event by coordinating their own "stand" on April 27, 2012. Community members are welcome to join any "stand", culminating in hundreds of thousands of people taking a Stand Against Racism across the US.
Firesteel will participate by posting a series of blog posts discussing how racism relates to housing and homelessness. We've got a number of great writers already lined up, and if you have ideas for topics or authors, please let us know!
So yes, we're going there–racism. In the two weeks leading up to April 27th we're talking about it. Stay tuned!