Written by Peggy Liao, Firesteel Advocacy Volunteer
I went to my first Path with Art showcase in the fall of 2016. I was so touched, and my husband said to me, "Thank you for taking me here. This show made me happy. Can we go to the next one?"
At the opening of the showcase, the program director, Jennifer Lobsenz, greeted people with a warm line from her heart: "Every morning I go to work because I believe in the power of art, the beauty of people."
Path with Art is a magical place of magnificence. It brings joy and peace.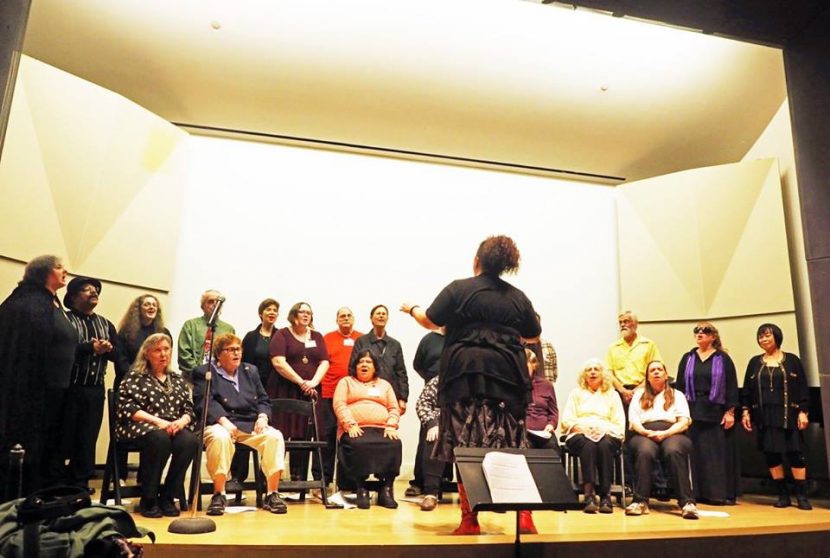 "It is not easy, but easy enough to find food; not easy but easy enough to find socks. But it is super hard to find somewhere to go and just be. Just be creative and remember I was a person," a Path with Art student said.
This is why the social justice non-profit Path with Art provides a safe place and access to art for people who are recovering from homelessness, addiction, and other traumas in life. Path with Art's network is composed of 32 social service agencies and 25 arts partners where service agencies refer students to Path with Art, and art partners open their doors for Path with Art students to get immersed in the art world. Through creative art classes, students are able to express their perspectives in the form of poems, songs, videos and paintings. Moreover, students can get free tickets to first-rate art and cultural events through the Access Art program.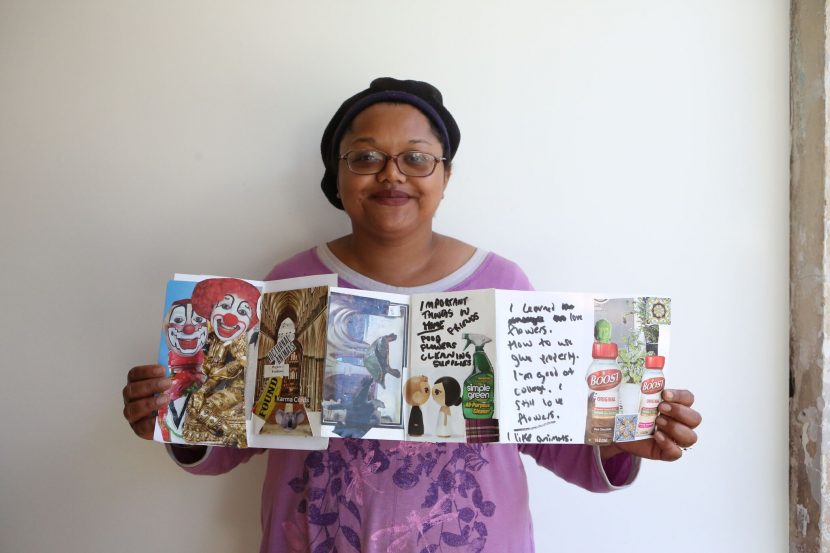 As another student shared, "This art is what I think, what I cannot put into words, what I say to others, and how they understand." People from two ends of the socioeconomic spectrum can communicate through sharing and exploring art to deconstruct misunderstandings of homelessness.
Eventually, our community will be reconnected, and stereotypes and presumption can be replaced with understanding and empathy.
Art is an incredible tool that can play such a stabilizing, impactful role in the recovery process. However, Path with Art also faces a challenge to fully show people the value of art in helping people go through difficulties in their lives. They are tasked with helping people understand the importance of combining art and human services.
Opponents argue people who experience homelessness need bread instead of brushes. But the truth is, when people are fighting depression and hardship in life, feeding the soul is just as beneficial as feeding the stomach.
To address the challenge, Path with Art makes efforts to co-create with the community. They invited the general public to submit poems and create art with student artists in a community-based art project that brings together poetry, visual art and music — We Are All Here. Over 100 poems were submitted and later translated into beautiful visual art on a banner.
We Are All Here has raised awareness, sparked great conversations around community problems, and re-established strength and lines of trust. As of this moment, Path with Art students are composing musical scores that will be performed at Benaroya Hall in March based on inspirations from the poetry and visual art.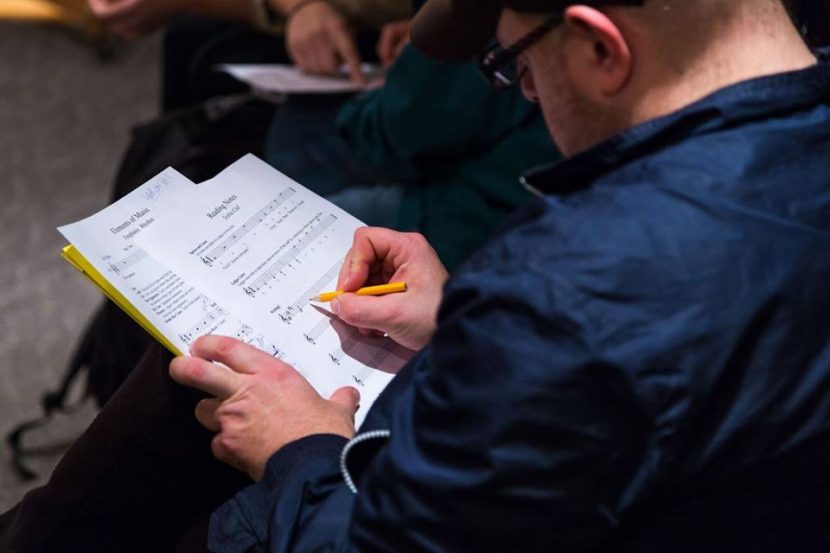 Everyone has their own wounds, but if we can stand side by side with each other, healing will happen. Different people are experiencing different pain, but sharing the same humanity. There are many opportunities for us to show up and support others. If you want to help, you can sign up for volunteer opportunities with Path with Art, or attend events for people who will embrace your participation and applaud your braveness in exploring different worlds. And if you are Interested in taking a Path with Art class, the spring term runs from April 10 to June 2. Registration opens on March 13!
Upcoming Path with Art Events:
We Are All Here Performance
When:  March 8, 7pm
Where:  Benaroya Hall, 200 University Street
Spring Voices Showcase
When:  March 28, 6pm
Where:  Seattle Art Museum, 1300 1st Avenue
Housing is a Human Right Civic Exhibition
When:  April 5 – May 14
Where:  Columbia City Gallery, 4864 Rainier Avenue South
Upcoming Homelessness Advocacy Events:
Housing and Homelessness Advocacy Day 2017
When: February 2
Where: The United Churches of Olympia, 110 11th Avenue SE, Olympia, WA 98501