Written by Paige McAdam, project assistant, Seattle University Project on Family Homelessness
Social media has played a huge role in activism geared at ending homelessness. Sometimes it can spur us to action. Other times, it backfires. In fact, that was my reaction to the recent social media sensation, "The Homeless Read Mean Tweets."
This video was inspired by Jimmy Kimmel's popular "Celebrities Read Mean Tweets" segment. In this alternate version, created by homeless advocacy organization Raise the Roof, people who are either currently experiencing homelessness or who have experienced homelessness in the past read "mean tweets" about homelessness.
But what can we learn from this? What's the right way to tell stories of homelessness?
First Impressions
Traditional mainstream news outlets often perpetuate the negative stereotypes associated with homelessness, and as my colleague Lindsey Habenicht found in her research on social media and homelessness, many people are now looking to social media as an unfiltered news source. Social media is in a unique position to advocate for ending homelessness in the information age, and many organizations have begun to use this opportunity. But there's a right and wrong way to do it.
To me, the Mean Tweets video is the wrong way.
Even before I hit "play" on this video, there were knots in my stomach. Something about the entire premise just didn't sit well with me, and as I watched, it only got worse.
While the video itself is only 1 minute and 20 seconds long, it dragged on agonizingly slowly. The utter devastation on the people's faces as they read the tweets immediately brought me to tears. All I could think about was the blatant pain in the voices and eyes of these individuals who are already experiencing such a huge amount of personal hardship.
The first time I watched it, I had to stop halfway through and compose myself. The second time I watched it, I did not make it all the way through and had to turn it off.
As an advocate with a well informed perspective on the causes and issues surrounding homelessness, I felt that the tweets read by these individuals began to chip away at my belief in humanity. They were not simply mean. They were even beyond what I feel comfortable calling cruelty.
With tears in my eyes, I became determined to learn more about the ways in which advocacy can take a wrong turn.
The Big Picture and the Burden of Education
While well intentioned, this PSA demonstrates a few issues beyond just my own emotional reactions.
First, when celebrities read mean tweets, they are reading something solely about themselves. They are not being relegated to a faceless mass of other individuals.
For many experiencing homelessness, these messages are one more reminder of the collective dehumanization that happens daily. Rather than being individuals experiencing homelessness, they are "homeless people" or worse, "the homeless," who are walked by and looked away from every day with assumptions made about their moral character.
Secondly, the pain evident in the voices and faces of the people in the PSA strikes me as a result of being exposed to unnecessary cruelty for the benefit of attempting to educate those who treat them as sub-human on a day-to-day basis. Why does the task of humanization land on those who have been most dehumanized?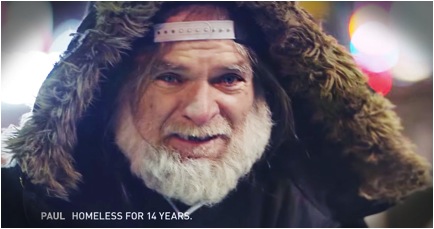 Shock Value Or Progress?
As Perry Firth so memorably wrote, studies show that the part of the brain which empathizes and recognizes others as human does not register those that are most marginalized (particularly people who are homeless or struggling with addiction).
Is an 80-second PSA going to change the wiring of the human brain in such a way that leads to real change each time a person walks by someone who is homeless? For me, the video holds a stronger element of shock value than it does legitimate progress.
The video is heartbreaking, and the responses to it on the Internet are largely positive, lauding it as a progressive social move. Apparently, the shock value of the video is effective; as of today, the video has more than 1.3 million views on YouTube since its posting in March of this year.
The traction that it gained in such a short period of time is staggering, but like any media, the video must be viewed through a critical lens. It allows us to examine bigger questions around advocacy:
How do we truly fight something so deeply ingrained in the social aspects of our psychology?
Is it worth risking putting a person through pain in order to advocate on their behalf?
And most importantly, who is responsible for telling their stories?
The Importance of Intention
I recently wrote a post regarding the power of storytelling and the exemplary April community showcase with The Moth. Storytelling provides an opportunity for individuals to own the agency of their own narratives—but often, this agency can be lost in cyberspace with the widespread use of social media.
When we can tell stories in 140 characters or less, click share on any photograph and have it viewed by hundreds of our friends, and upload just about anything we want on Instagram, issues of autonomy and agency need to be examined.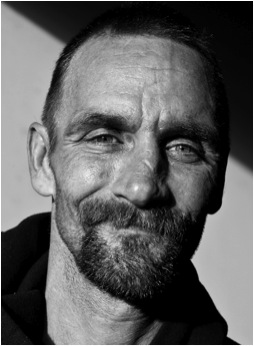 That is not to say that all social media advocacy removes agency from marginalized populations. Facing Homelessness is the new nonprofit organization founded by the creator of Homeless in Seattle, a Facebook page that introduces stories of individuals and allows for specific donations based on the immediate needs of those individuals.
Additionally, the Facing Homelessness community page features dozens of portraits of individuals experiencing homelessness. To read a person's story, simply click on their photograph.
Lessons from "Homeless in Seattle"
I spoke with Rex Hohlbein, executive director of Homeless in Seattle, about how his organization conducts online advocacy. Homeless in Seattle is unique in that most of its participants approach them hoping to meet specific needs from benevolent individuals who might see their photo and request online.
According to Rex, the biggest thing to look for in any kind of advocacy is intention. If the intention comes from a grounded place and comes from love, the individual being affected by it should be able to tell.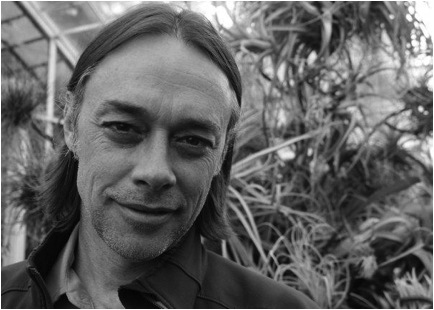 In terms of photographing individuals and telling their stories, Rex says: "As a photographer, I believe if someone wants their photo taken, there's a different experience that's being gained. Something happens with the experience that translates to the photograph."
Looking at the photographs on Homeless in Seattle's Facebook page, you can see that something is happening. There is an obvious lack of guardedness to the individuals in the photos. They look comfortable in their setting and environment, a quality you don't usually see in photos of homeless individuals.
Demonstrating Beauty to Overcome Stereotypes
Homeless in Seattle aims to use their social media platform to directly assist people experiencing homelessness, but it also serves another purpose. Rex says, "We're interested in balancing it by showing the beauty and the good. It's grounded in the belief that nobody chooses to be homeless, and everyone has a story for why they are homeless."
The people in the photos and stories on the Homeless in Seattle Facebook page are made aware of the fact that they will be posted on social media. This allows individuals to share as much or as little as they want while they look for help to meet their immediate needs.
The success of Homeless in Seattle has led to an expansion of the project. There are now projects in Washington, D.C., Boulder, Colo.; Springfield, MO; Victoria, B.C.; Dallas, Texas; and Sacramento, Calif. For the first time, there is also a non-English community, Homeless in Buenos Aires.
Rex Hohlbein is the keynote speaker at the upcoming Global Street Paper Summit at Seattle University on Wednesday, June 24. Participants will have an opportunity to view an exhibition from "Homeless in Seattle" as well as the chance to hear him talk about the project.
Poverty Porn and Slacktivism
As a social media user, I often see the opposite of Rex's approach. "Poverty porn" often floods my Facebook newsfeed or on my Tumblr dashboard, in which people either directly or inadvertently misuse the stories and/or photos of individuals experiencing poverty or homelessness in order to make a show of activism.
These photos are in stark contrast to the kind posted by legitimate advocacy organizations, and the intention behind them is not always coming from a place of compassion and love.
This type of photograph is common in what is commonly referred to as "slacktivism," where social media users share a link or photograph and feel as though they have contributed enough to a cause. This leads to no further actions being taken, and decreases the number of people engaging in on-the-ground advocacy.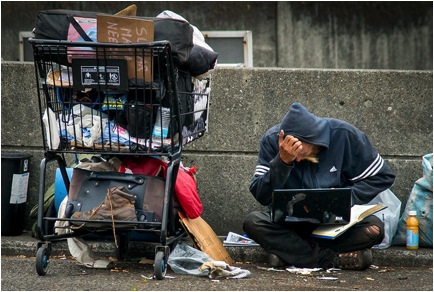 When I did a quick Google image search for photos of individuals experiencing homelessness in Seattle, I found a vast number of photographs, most of which did not include the name of the individual in the photograph. This could have been to protect individual privacy; however, the vantage point of the photos, such as the one pictured above, call into question whether the photograph was taken with the permission of the individual at all.
When the above image is contrasted with portraits from Facing Homelessness and Homeless in Seattle, the difference in intention seems very clear.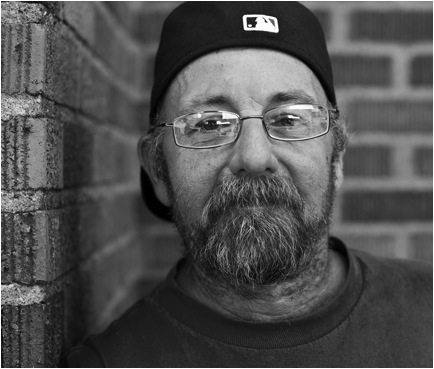 Taking Snapshots with a Critical Lens
Intention is key to good advocacy, but so is a critical lens. I'm sure that the intentions behind the Mean Tweets video came from an entirely good place. However, it is also important to keep other considerations in mind, such as:
Assuring that you have full permission from an individual before sharing their image, private stories, or other personal information.
Creating complete transparency in terms of the scope and range of where photos and information may be going.
Providing contact information, in the event that someone would like content removed after it has been published.
Considering questions of what emotional or physical space you may be putting someone in with your advocacy activities.
One of the most important aspects of being an advocate and an ally for any marginalized population is the creation of a safe space for members of that population to share their stories and actively participate in their own advocacy. Individuals experiencing homelessness should always have the same amount of agency and ownership of their image and of their narrative. As advocates, it should be our job to ensure that every effort is made to protect that agency and ownership.
What You Can Do
Take a deeper look at your sources. Be sure that an organization you support has a clear mission statement, and that their actions match their values. If not, it might be time to reconsider your support.
Find organizations that go beyond just posting photos.

Homeless in Seattle

is a good example of a social media campaign that directly benefits the individuals posted to their site.
Check out the "Finding Our Way" StoryCorps project, and look through

our collection of short audio stories

here on Firesteel. There is no better way to hear a person's story than to hear it from them.
On June 24, come to Rex Holhbein's keynote address at the Global Street Paper Summit and visit the beautiful art exhibit "Portraits of Homelessness" the week of June 22-26 at Seattle University. See how Rex and other artists tell the stories of homelessness in a way that gives the power back to the storyteller.