Written by Denise Miller, Firesteel Advocacy Coordinator
I believe in the power of stories to create social change, and agree wholeheartedly with the StoryCorps guiding principle that every voice matters. So I was thrilled when I learned that the YWCA of Seattle | King | Snohomish would host StoryCorps recordings about family homelessness this summer, and that I would get to help find community members interested in sharing their stories.
As I spoke about the "Finding Our Way" project with people — mostly mothers — who have experienced homelessness, I noticed that some of them were nervous about recording their stories. It's not easy to talk about poverty, domestic violence, racism, medical conditions, substance addiction or any of the other factors that contribute to homelessness. Some of the women were still staying in shelters or doubling up with loved ones. But they decided to participate because they understood the power of their stories, and they wanted to make a difference.
Talking with these strong, courageous women, I hoped their StoryCorps interviews would be positive experiences for them. Overwhelmingly, they have been.
The burden of untold stories lifted
Last week I was on site for three days of StoryCorps recordings at YWCA Family Village Lynnwood. Participants recorded their conversations with friends, family members, longtime partners, colleagues, case managers and counselors. Some pairs came out of the recording room laughing, others wiping away tears. Many looked somehow lighter to me, the burden of untold stories lifted.
One mom had talked about feeling like a failure when she lost her job, and she and her children had to sneak into her mom's retirement community to sleep on a floor. Another woman shared that her father had always told her she was worthless as she grew up, and her desperate need to feel loved had gotten her entangled in violent relationships.
There were many uplifting moments, too, like when Dawn showed up for her appointment with her best friend Lela. We were recording in a vacant two-bedroom apartment. Dawn, a recently hired YWCA employee who had been living in a shelter with her 11-year-old daughter for months, quickly realized that this was the apartment she was scheduled to move into a few days later. As she excitedly began showing Lela her new kitchen, giant bedroom closet, and washer and dryer, I grabbed my camera. I wanted to document my first home tour from somebody whose experience with homelessness was coming to an end. Then Dawn recorded her interview in what would soon be her daughter's bedroom.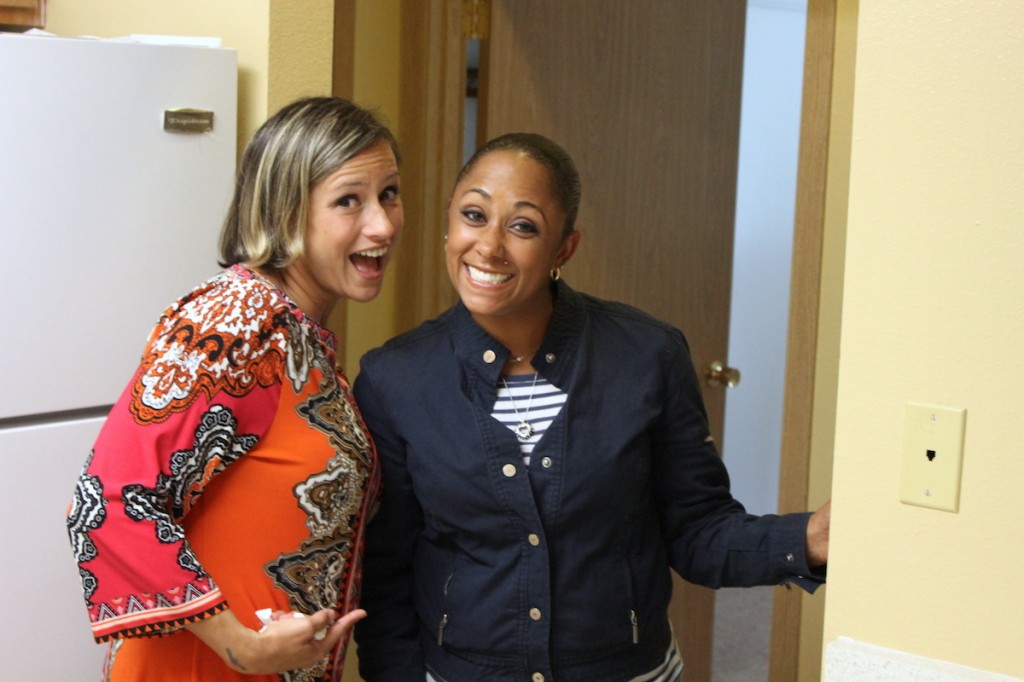 The StoryCorps facilitators were also touched by what they heard and saw. Mayra Sierra told me she plans to contact her local YWCA in New York City about volunteer opportunities. She hopes to use her time and talents to help families who have faced the same types of challenges that our StoryCorps participants were working to overcome.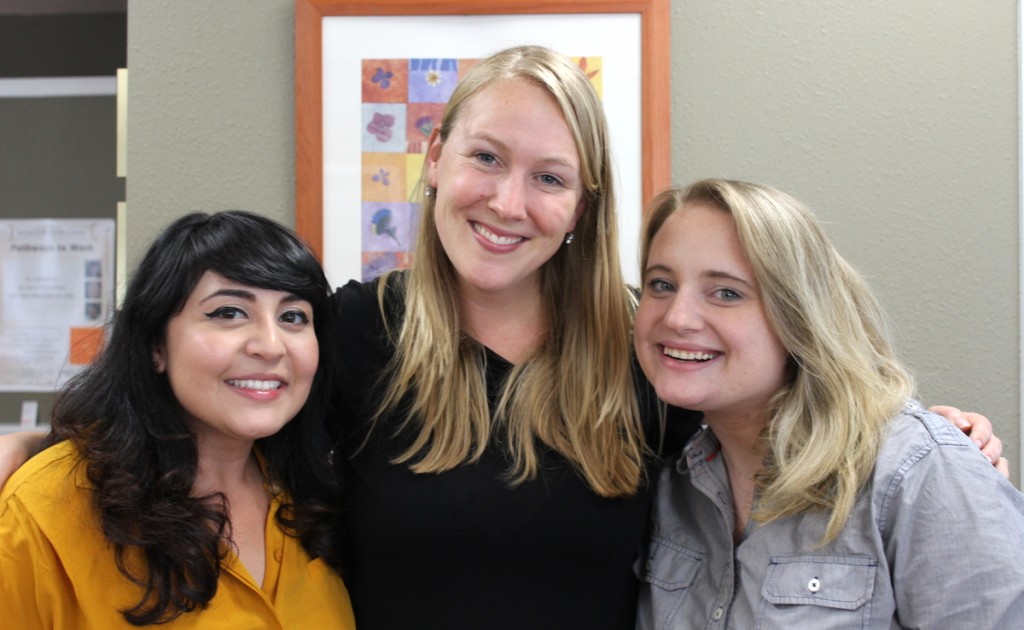 Next week we have five more days of StoryCorps recordings, this time in King County. I'm looking forward to meeting more inspiring families and hearing their stories. Do you have a story to share? We still have some recording appointments available on Wednesday, 8/13 and Thursday, 8/14 at YWCA Opportunity Place in downtown Seattle, and Friday, 8/15 at YWCA Greenbridge Center in White Center. Give me a call at 206.461.4464 to learn more.
More on the StoryCorps "Finding Our Way" initiative