Written by Denise Miller, Firesteel Advocacy Coordinator
We've been hearing questions about blogging from our nonprofit colleagues, so today on Spark Change we're laying out why launching a blog can be a great idea — and why it might not be right for you! We also share some best practices and content ideas for those who decide to take the plunge into the blogosphere.
Blogs we like
Before you get started, visit some blogs and get a feel for their design and the kinds of content they post. Here's a look at some blogs we mention in the podcast: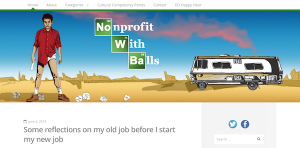 Vu Le's sense of humor (along with his TV preferences) shines through brightly on his Nonprofit with Balls blog.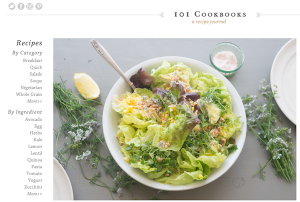 The 101 Cookbooks blog also has a strong editorial voice, which is complemented by beautiful photos.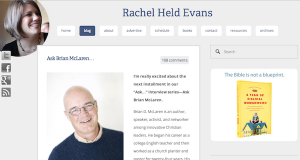 Rachel Held Evans's blog often includes series that enable her to dive deeper into select topics. Note that her most recent post has 108 comments! She's built an engaged online community.
More resources
Here are some helpful articles we found around the web:
5 Tips to Start a Nonprofit Blog from the Case Foundation
Nonprofit Blogging: 8 Tips to Git 'Er Done! from Savvy Panda
6 Titillating Tips on Blogging for Your Nonprofit from the Huffington Post
Top 10 Tips for a Successful Nonprofit Blog from GiftWorks
We want to hear from you
What has been your experience with blogging? Do you have any favorite blogs? Let us know by leaving a comment below!
---
At Firesteel, we test a lot of new media tools as we advocate for an end to homelessness. The purpose of the Spark Change Podcast is to share what we've learned, and to help other advocates use these tools. Please let us know what you think of Spark Change so far! Your feedback will help shape future episodes.
Subscribe to Spark Change on iTunes and never miss an episode!