Written and "Storified" by Denise Miller, Firesteel Advocacy Coordinator
One of our policy priorities, a bill to maintain document recording fee funding for programs that are ending homelessness, had a wild ride in the legislature this year. Advocacy, both online and in-person, kept pressure on lawmakers to ensure that important services like domestic violence shelters could stay open. Inspired by a Spark Change Podcast conversation with McKenna Haley from the Seattle University Project on Family Homelessness, I decided to use Storify to tell the story of how members of our advocacy community spoke up for our most vulnerable neighbors. Here's a look at some of the tweets, blog posts, photos, news stories and Facebook updates that made a difference.
Document recording fees are helping to end homelessness.
When people in Washington state file certain real-estate documents, they pay a small fee. The money supports programs that help people avoid and get out of homelessness, and the funding has had a huge positive impact. Since the fees were enacted in 2006, homelessness in Washington state has gone down by about 30 percent. The fees that have fueled this progress were, unfortunately, scheduled to reduce by $10 in 2015, and then by another $20 in 2017. This would have resulted in a loss of more than half of the funding for homelessness programs across the state. Firesteel joined lots of other passionate advocates in an effort to ensure funding for these effective programs.
Advocates built support to make the document recording fees permanent.
Our colleagues at the Washington Low Income Housing Alliance led the charge. They worked with members of the House and Senate to create bills to make the document recording fees permanent, and also coordinated testimony at the capitol to support the bills. Advocates used the hashtag #DRF2014 to support the bills online.
The Housing Alliance also organized a big lobby day (#HHAD2014) where 600 housing advocates met with their legislators and urged them to extend the fees.
Firesteel shared personal stories from people who escaped homelessness thanks to fee-supported programs. And we encouraged people to contact their legislators.
Legislators on both sides of the aisle supported extending the document recording fees. The House passed a bill to make the fees permanent; a bill to extend the fees was working its way through the Senate.
Then something strange happened…
Sen. Jan Angel adjourned a housing committee meeting on 2/27 before giving committee members a chance to vote on the bill. It looked like the bill was dead. Many blamed partisan politics. We saw an outcry on social media, and stories, opinion pieces and editorials started appearing in news media outlets statewide.
Traditional and new media stories complemented each other; advocates posted links on social media to the articles, along with calls to contact legislators. The Housing Alliance organized a call-in day on 2/28, and capitol operators were overwhelmed by housing advocates' calls.
Many advocates changed their social media profile pictures to the image below to encourage others to call.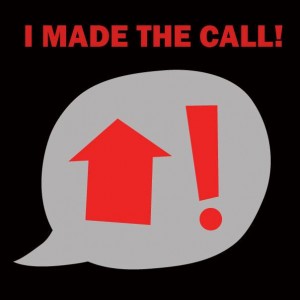 On 3/6, the Housing Alliance organized a press conference and event at the capitol where advocates rang a gong once to represent each person found outside during a point-in-time count.
Feeling the pressure, Sen. Angel issued a press release and wrote a letter to Gov. Inslee asking for a talk force to study the fees.
The governor replied that a task force wasn't needed—what was needed was a bill on his desk to sign.
When it was apparent that a bill wouldn't get out of committee by the 3/7 cutoff, leaders from the House and Senate said the issue would stay alive until the legislature adjourned.
Advocates kept the heat on, and the document recording fees passed with just a few hours left in the legislative session.
The final law isn't perfect, but advocates are relieved that effective programs to end homelessness will continue to receive this important funding source until at least 2019. We resurrected the bill and achieved this outcome thanks to an amazing online and in-person effort from our advocates! Here's the last word: