Did you make it out to see the Spiral Project at Lake Union Park? We would love to hear your thoughts! The sculpture will be up through June 17th and if you are interested in keeping the conversation going and wanting to make more connections into the homelessness advocacy community, we welcome you to Firesteel.
The Spiral Project is a 50 ft wide spiral using thousand of branches fallen from the past winter storms, created by artists joining with the community to share in the wonder of making art together in a public space. The sculpture uses art created by the community as an opportunity to engage in conversation about family homelessness. Firesteel is all about continuing that conversation, making connections, and advocating for change that will end family homelessness in WA state. An easy first step is by sharing your thoughts on the Spiral Project by commenting on this blog post.
Q: Have you visited the Spiral Project? If so, how did you interact with it?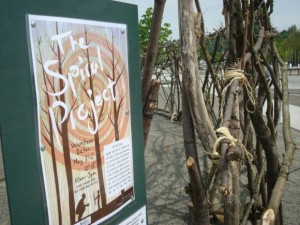 Q:  As you visited this place, what thoughts went through your mind as you walked through the Spiral? What did you experience?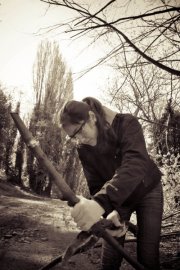 Q: Are you familiar with other similar projects here or elsewhere?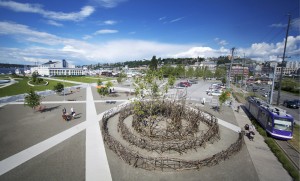 Q: What does home mean to you?
---
Further resources and articles about the Spiral: