Happy National Volunteer Appreciation Week!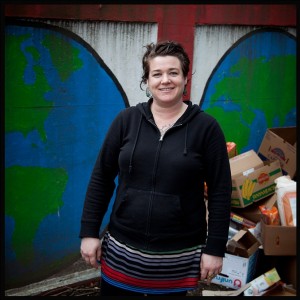 Laura works full time with Youth in Focus, and has worked with the YWCA Seattle I King I Snohomish Central Area Food Bank for almost two years. She started out as a morning volunteer and intended to only volunteer until she found a "real" job but soon realized that she didn't want to stop.
Laura has a knack for diffusing high stress situations and cultivating a relaxed environment, which greatly benefits the foodbank! In an often high stress environment, Laura helps create a welcoming atmosphere for the residents of the East Fir shelter, in addition to other YWCA clients and community neighbors.
Big shout out to Laura and the many other volunteers who give to our communities!