Written by Kate Morrison, Development Coordinator at YWCA of Walla Walla.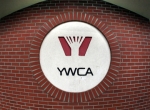 Why Firesteel is important to our YWCA
The YWCA of Walla Walla is a relatively small organization serving a small community in Eastern Washington. While we have tremendous support locally and are efficient with our existing resources, we know that like many other YWCAs in the Northwest, we cannot effect real change on a greater level alone. We know that to change policy, we need mobilization and need to use social media platforms to reach the greatest number of people at the most critical times. There are many opportunities to be involved in fighting homelessness. We are grateful that Firesteel has created a simple way to sort through it all, and to help band together as a greater organization to be more proactive. As one of the easternmost communities in our state, it can seem as though we are disconnected. Firesteel is helping our organization connect and therefore change the homelessness landscape.
We are proud of the YWCA Seattle I King I Snohomish for taking the lead in creating such an effective tool and forum to not only change policy, but to help us all be more proactive in combating homelessness in our communities—together. We are glad to be part of the Firesteel community and look forward to working together to end homelessness.
---
Firesteel's strength is in our partnerships and we need voices from all around our state to help shape policies. Every partnering YWCA has a primary Firesteel contact that acts as their organization's liaison to provide feedback and priorities from their community and organization. In this way, we truly are a statewide network and collaboratively make decisions together.
Thank you to the YWCA of Walla Walla and their Firesteel contact, Kate, for sharing why they are excited about Firesteel! We look forward to lots of participation from all regions of our state!
Cool fact about the YWCA of Walla Walla: they have an ice chalet! The picture above is there to prove it. Built in the 1960's, the ice chalet is part of the community identity to this day and welcomes close to 20,000 people every year.